Trip planning: Mercantour Traverse, July 2018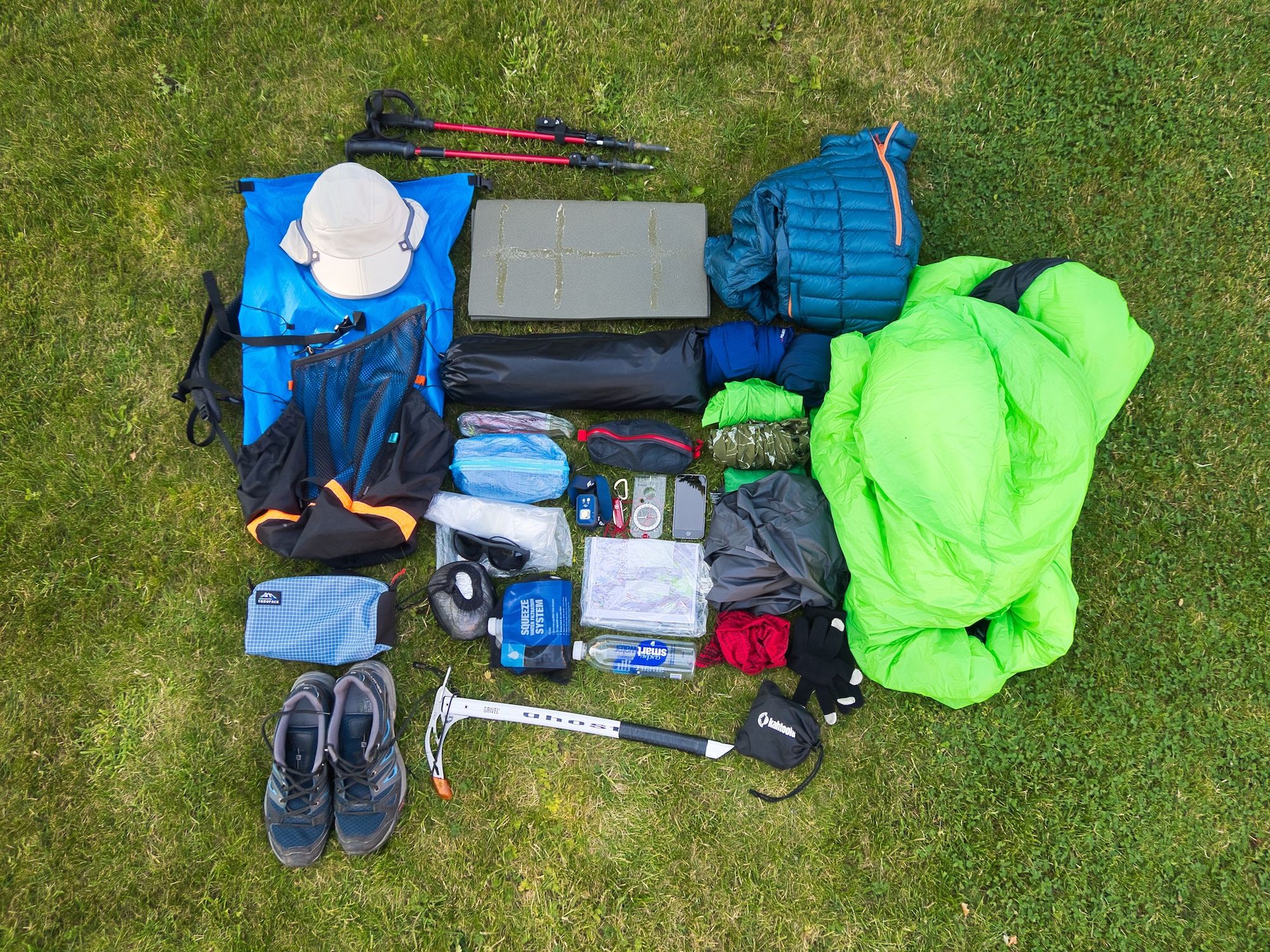 A long-distance trail in the Maritime Alps
I had originally planned to take a year off from European backpacking routes while I focus on other areas of my life, but I find myself unable to resist the lure of big, wild, glaciated mountains.
The Mercantour National Park is a corner of the Maritime Alps in SE France, home to a clutch of 3,000m peaks, dense forest, and prolific wildlife – including a small population of wolves. The region hasn't really been on my radar until recently, although a number of long-distance trails thread their way through the area. The terrain is not dissimilar to my old favourite stomping grounds in the Western Alps: valley bottoms are often heavily developed with villages, towns and agriculture, while human developments intrude high up the hill in the form of roads, isolated settlements and ski infrastructure. However, like in the Western Alps, pockets of wilderness can still be found. And where pockets of wilderness exist, they can be linked together to form a long-distance trail.
My concept is striking in its simplicity: traverse the French/Italian frontier ridge east of the Tinée Valley, then join the GR52 (an established long-distance trail) and follow it to the Mediterranean. The route I have planned is about 100 miles in length. That's just long enough to feel like a 'proper' trip without being a major time commitment.
My research indicates this will be a moderately challenging course, but it's almost all on-trail, with very little in the way of off-trail navigation or scrambling. I can expect a daily ascent of up to 1,500m and fairly hard days with much rough ground underfoot. There may still be snow on some of the passes. I probably won't have to carry more than 2-3 days' worth of food at once, and there may be opportunities to eat at some of the mountain refuges along the way, although I don't intend to stay at these refuges – I will be camping out ('bivoauc' as it's known in France, which is permitted roughly 19.00-07.00, same as in most parts of the Pyrenees).
All in all, I'm expecting a trip roughly at the same level of difficulty as the Tour of Monte Rosa, which I hiked three years ago. But I'm three years wiser and more experienced than I was when I did the TMR, and (I like to think) I have a deeper appreciation of nature and wilderness now, too.
I plan to leave in early July, more or less as soon as I return from the Outdoor Trade Show in Manchester.
You can download a GPX file of my initial route here.
Gear notes
There's another reason why this trip is on my radar. I have begun planning a complete thru-hike of the Haute Route Pyrenees for summer 2019, and I need a shakedown hike to see how the gear I've selected will perform in a similar environment.
I'll be hiking in ultralight style, with a base weight of roughly 5kg (if I decide to take snow gear this will unavoidably increase). A few specific items are still subject to change depending on whether or not I receive certain review items in time, but the almost-final gear list can be viewed here.
Shelter and sleeping
Yes, I'm back on the Tarptent Notch. Much as I enjoyed the MLD Cricket, it isn't versatile enough for my needs in exposed alpine environments. The 2018 version of the Notch has been improved in various subtle ways over the shelter I used in 2015-16, and I look forward to once again using a robust, dependable, yet still ultralight shelter. I don't anticipate bugs so the inner is staying at home. Nights significantly below freezing are not expected so the As Tucas Sestrals quilt (review here) rated to freezing will be ample.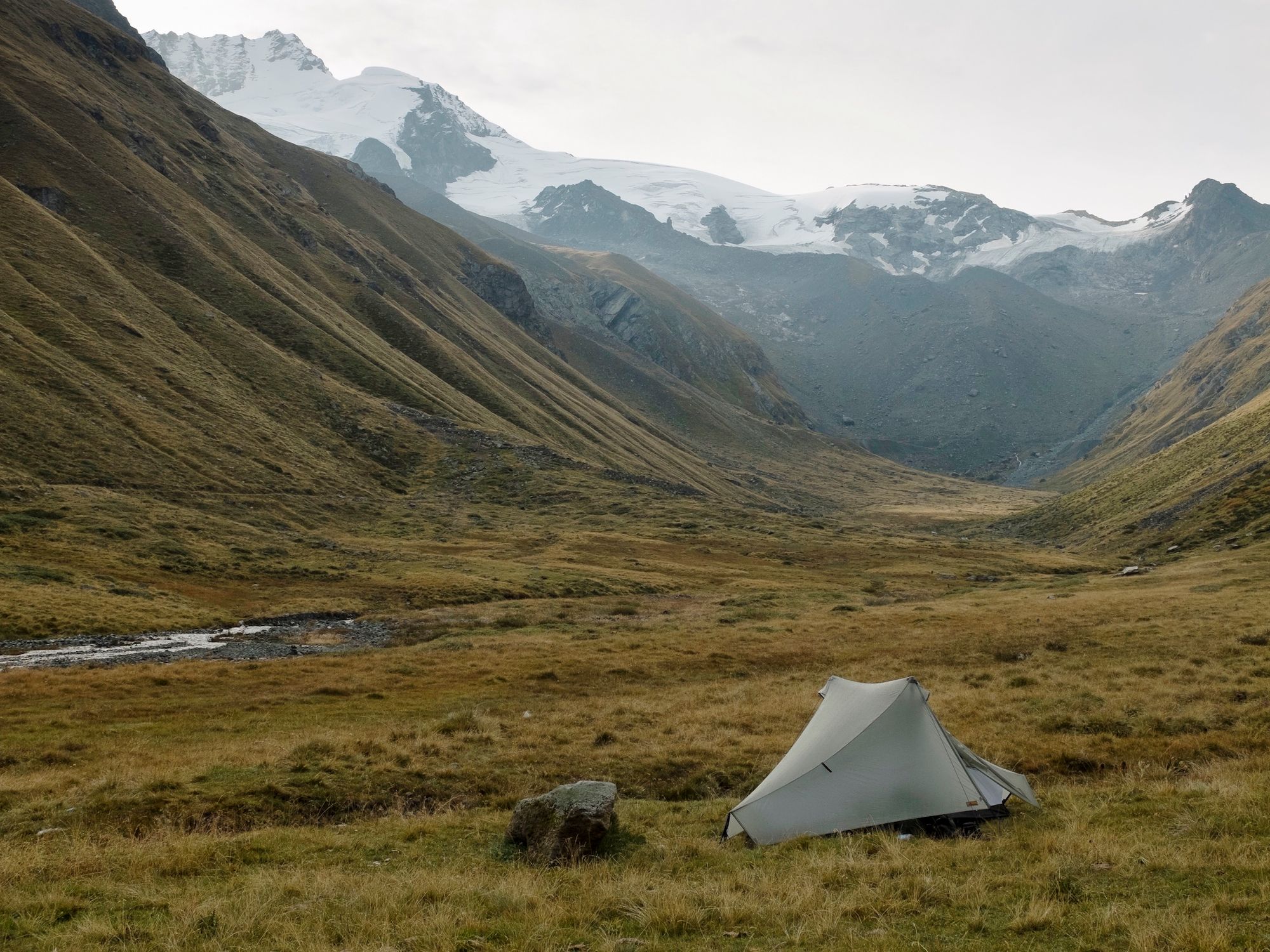 Pack
My new Atom Packs Carbon Prospector will see its first major test. I think it'll be more than equal to the task. Storage will be augmented by the Thrupack Summit Bum, a 3-litre fanny pack that I've been testing for several weeks.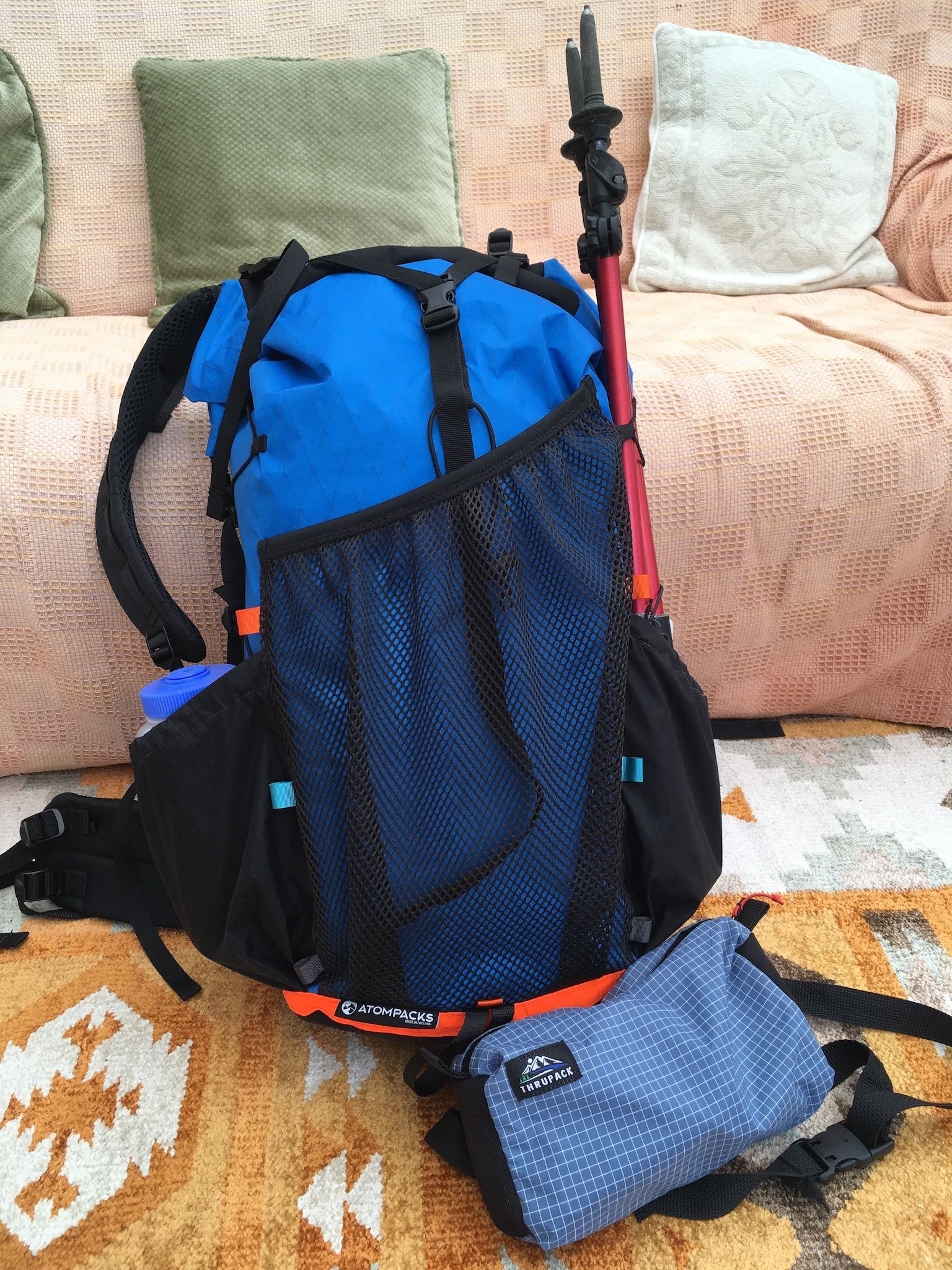 Clothing and footwear
The usual: cool hiking shirt and running shorts most of the time, augmented by the very thin Montane Allez fleece layer (great for summer), my light Crux down jacket, a windshirt, a waterproof (this is subject to change as I have another jacket that may or may not arrive in time), rain skirt, and As Tucas windproof trousers (these are new, but I've been testing them locally and I think they'll be perfect).
My shoes this year will be the Salomon Eskape Aero (my final pair of Merrells are in the process of being worn down to nothing on my morning walks).
Electronics
I've recently replaced my power kit with Qualcomm Quick Charge 3.0-compatible stuff for faster charging. I no longer own any of the heavy Fuji camera gear that has been weighing me down for the last few years, and now have a lightweight, nimble Canon compact instead. Image quality is more than good enough and it has all the controls and features I need.
Food and water
Stoveless again, as usual for my international trips; I find cooking to be more hassle than it's worth. I'm taking plenty of water storage as I expect some sections to be quite dry.
Alex Roddie Newsletter
Join the newsletter to receive the latest updates in your inbox.
Comments