The winter Cape Wrath Trail gear list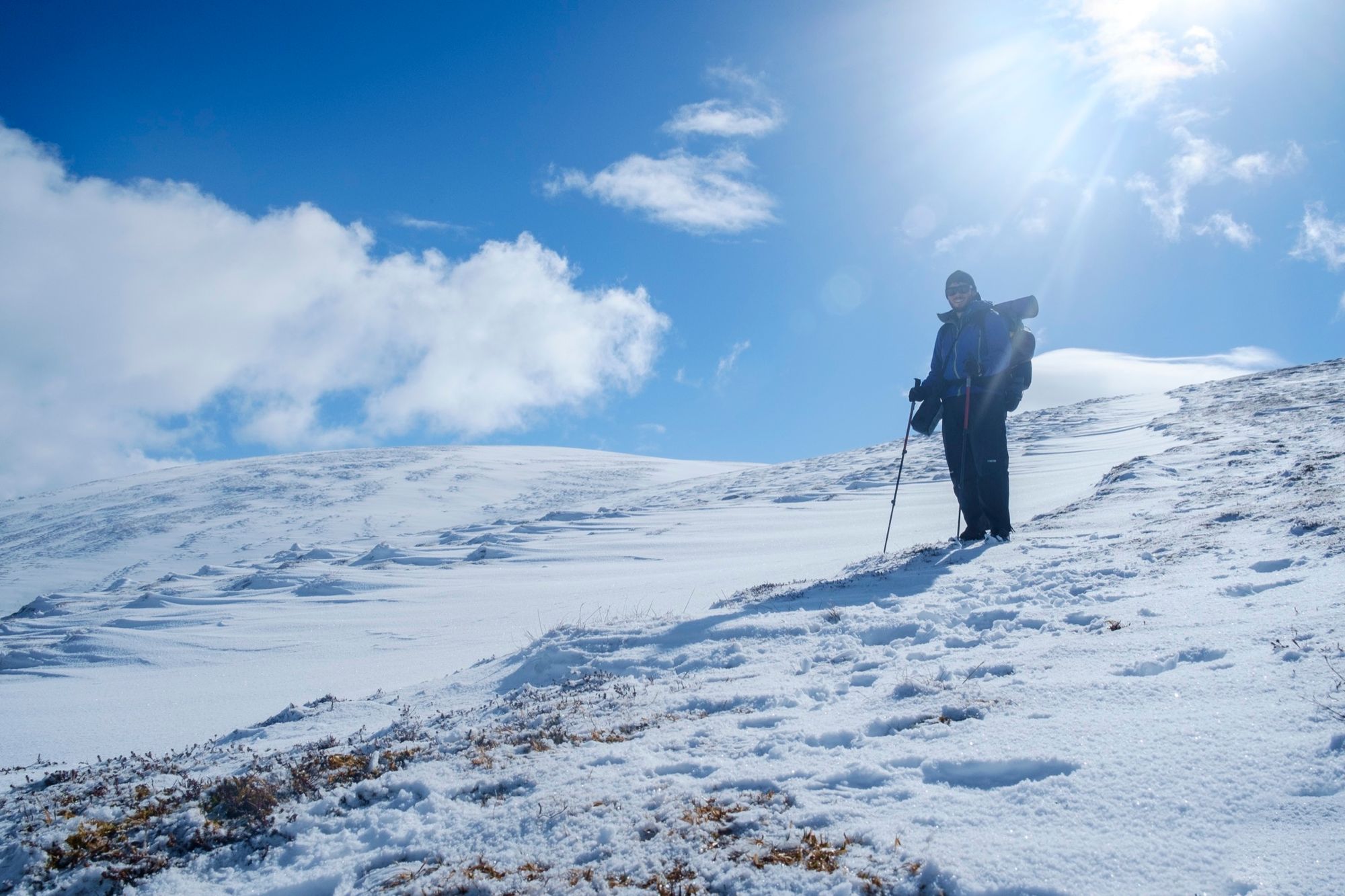 After months of preparation, I have a near-final gear list for next month's winter Cape Wrath Trail attempt. Here are a few thoughts on the gear I've selected and why. Trigger warning: this is not an ultralight gear list!
General gear considerations
For information on the trip's background, check out this blog post.
The CWT is a long trail, and I could face a huge variety of conditions. I have selected kit to cope with the worst it could throw at me. February in the Scottish Highlands could involve severe, multi-day winter storms with extreme winds and lots of snow. I may have to travel over snow and ice for dozens of miles. It could rain for weeks. Possible temperatures range from around -15˚C to +15˚C with likely averages somewhere in the middle.
Selecting gear to cope with these requirements is not easy, especially if you're keen to keep weight down. In selecting the gear for this trip weight has been of secondary importance, though. Choosing gear that will do its job no matter what is far more significant for a highly consequential environment such as this.
Much of this equipment has been supplied by brands for field testing and review in The Great Outdoors magazine. Other items were shortlisted in this year's TGO Awards, but in most cases I have been able to specify exactly what I required for this trip. I'm very conscious of how privileged I am to be able to do this – there's no way I'd be able to afford to purchase most of these items.
Currently, my base weight is a bone-crunching 15.4kg. This will be the heaviest pack I'll have carried in years – and that's not even counting several kilograms of food between resupply points!
Here are a few notes on some of the gear categories.
Camping
I have selected the Lightwave S20 Sigma, a single-skin tent made from breathable fabric. More importantly, the tent is free-standing and suitable for use in severe storms. I originally wanted the lighter one-person model (the S10) but it isn't currently available. Why not take an ultralight pyramid shelter like the Duomid? While it would be ok in most winter conditions, 'mids require perfect pegging points and this isn't always possible. Can a Duomid stand up to 70mph winds and a foot of snow? Maybe, but in such a committing scenario I want to keep the risk of shelter failure at an absolute minimum. That means something bombproof.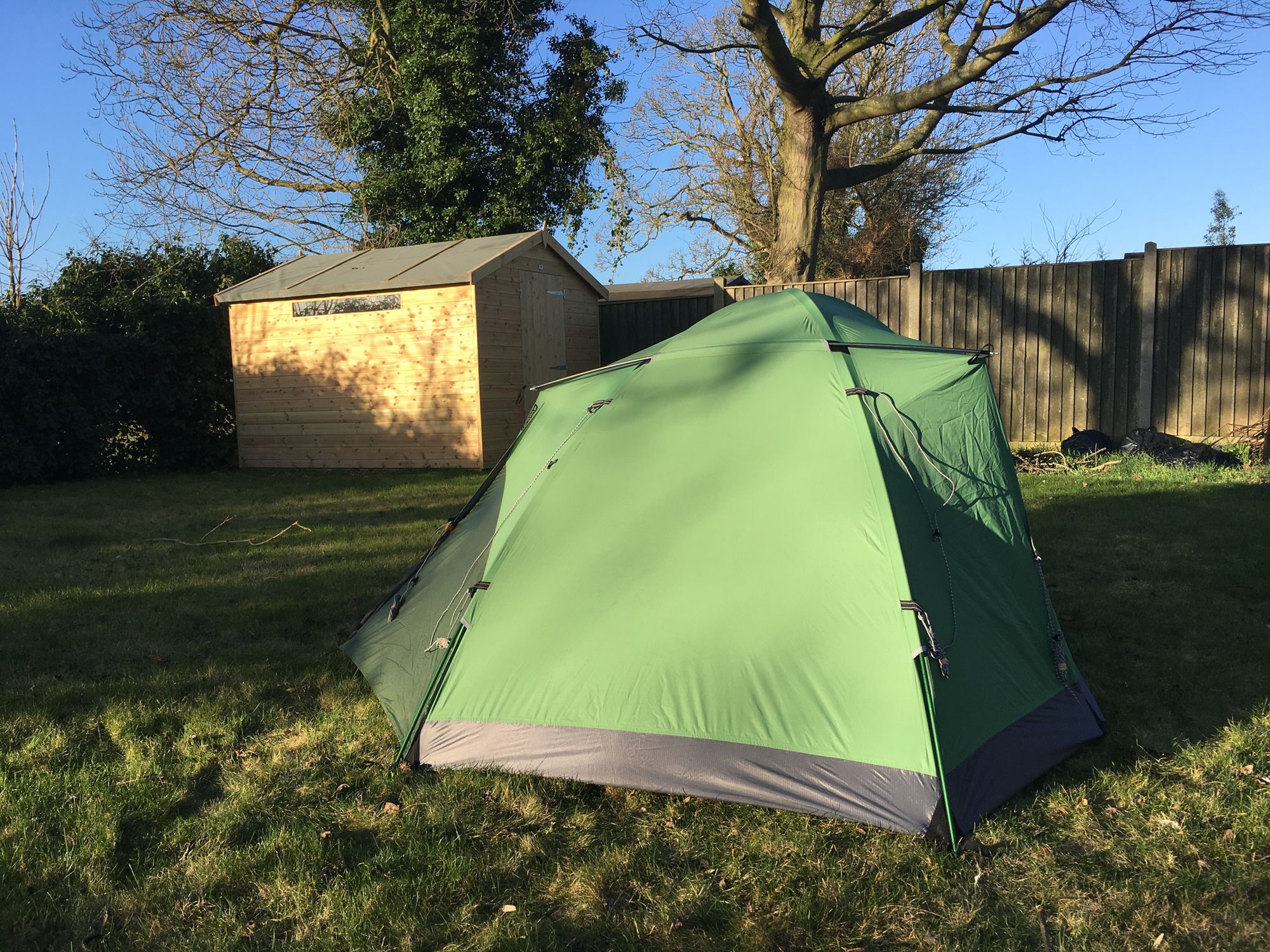 Sleeping setup consists of the Robens Couloir 750 (a sleeping bag rated conservatively at -8˚C) and an Exped SynMat UL Winter. I will be carrying lightweight sleeping clothes to wear in my bag. I find this essential in a cold, wet environment.
Clothing
I have fairly lightweight waterproofs: the Alpkit Balance jacket and Berghaus Paclite trousers. Although my Páramo Cascada II trousers are also waterproof, experience has shown me that I need an extra layer over them in winter. Active insulation consists of a fleece and an ultralight Primaloft vest. I also have a Rab Microlight Summit down jacket, and As Tucas Sestrals insulated trousers for camp/bothy use.
Footwear
I'm a fan of trail shoes in summer, but not in winter. I'll be hiking in the Scarpa Marmolada Pro boots with calf-length, waterproof Bridgedale Stormsocks and gaiters. I will be carrying a spare pair of waterproof socks, and a very light pair of 'water shoes' for river crossings and for use in bothies.
Hardware
My crampons and ice axe are both very light: the Grivel Ghost axe, which I've been using for about 18 months now, and Grivel Air Tech Light crampons (which have not yet arrived). I will also be carrying a pair of MSR Lightning Ascent snowshoes.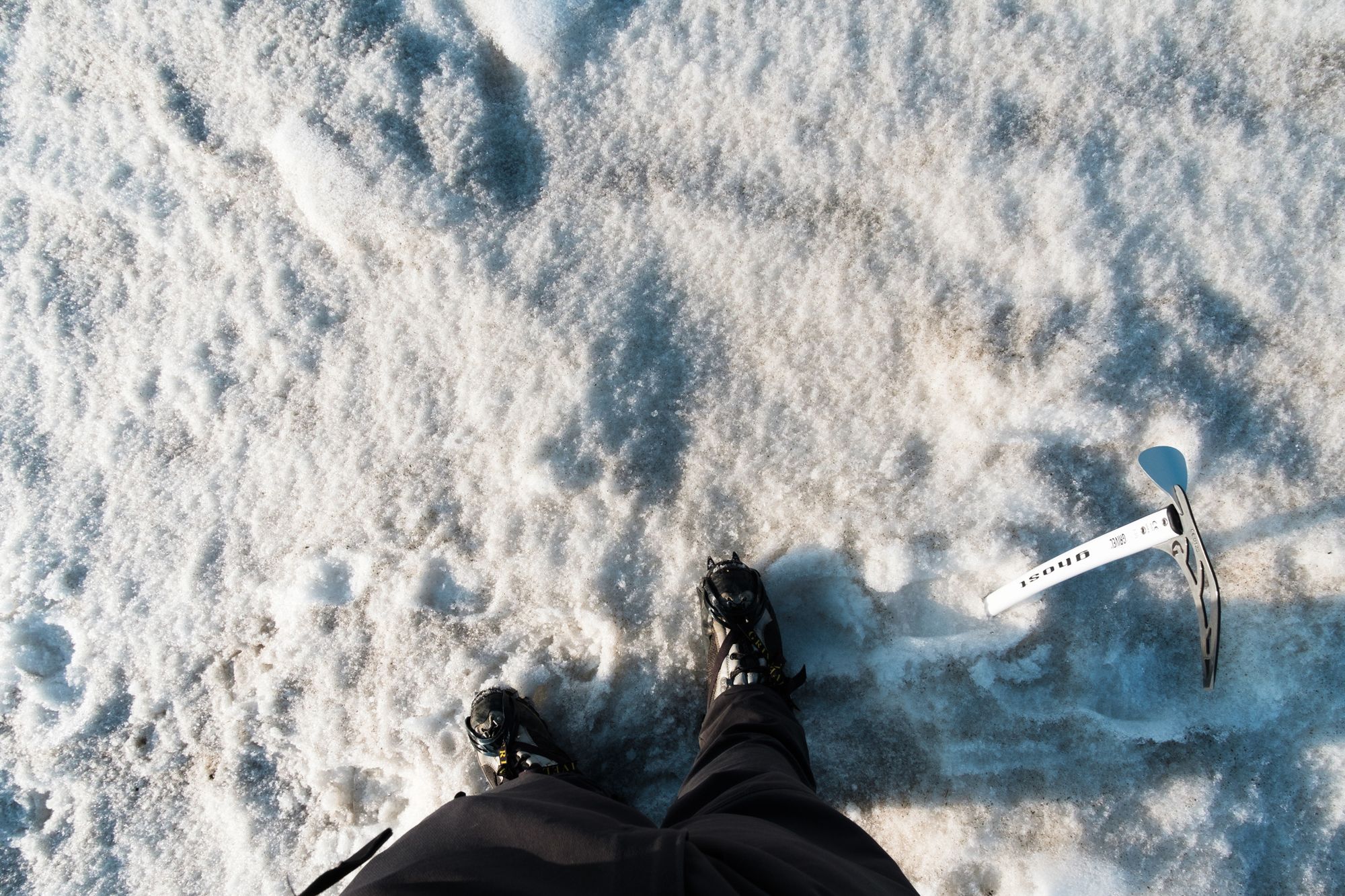 Electronics and miscellaneous
Although I am making a point of hiking the entire route offline, for safety reasons I have decided to carry a SPOT X satellite communicator. This device permits two-way communication via SMS. I will be using it to communicate with my wife and other supporters; it won't be set up for continuous tracking. In the event of an emergency, it could save my life.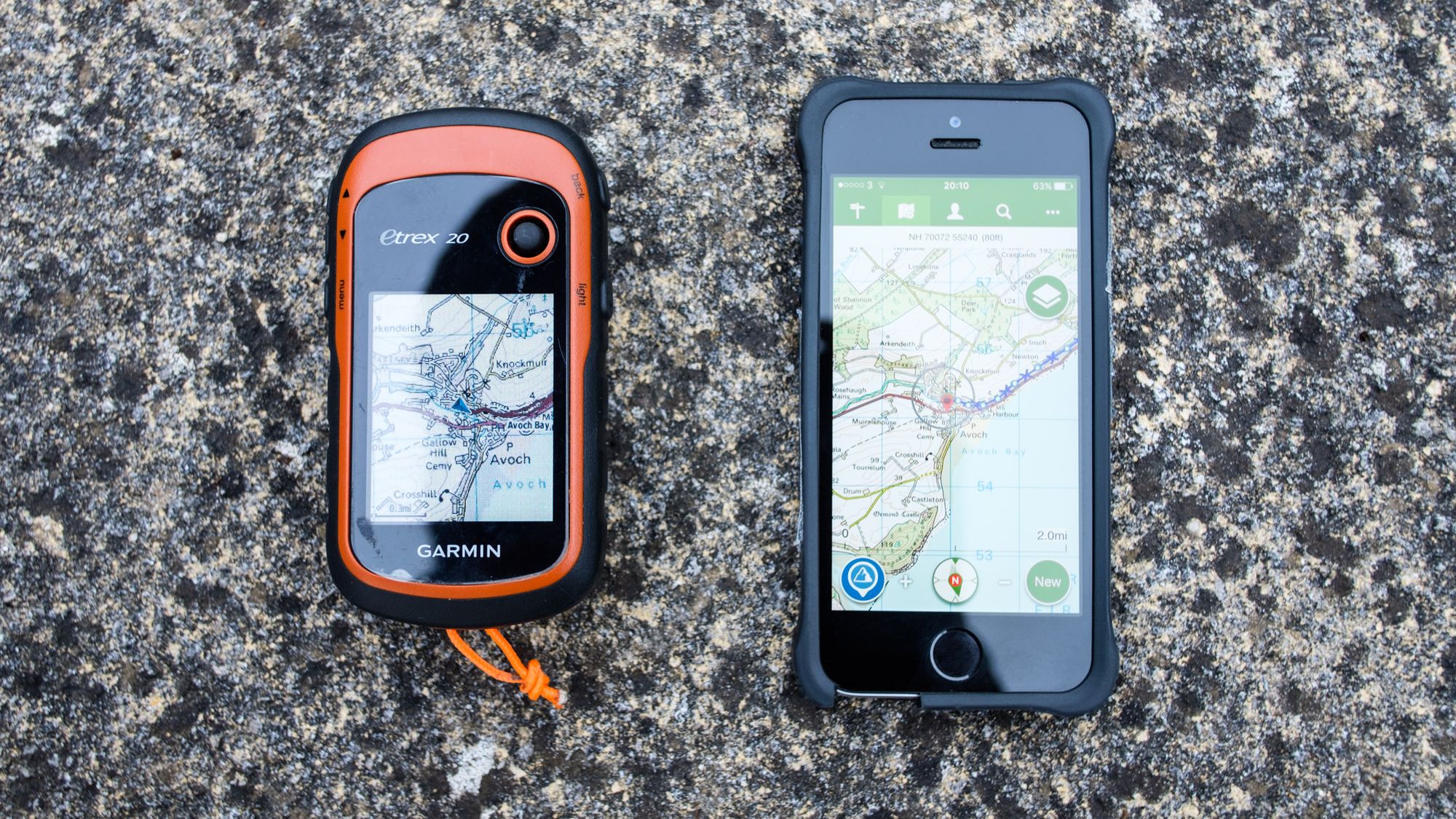 Other electronics include my trusty Garmin eTrex 20 (my navigation tool of choice in robust winter conditions), my iPhone, the Black Diamond Icon 500 headtorch (winter-proof, powerful enough for night hiking, and takes the same batteries as the eTrex), and my Fujifilm X-T2 camera with the 16–55 f/2.8 zoom lens. I will be taking my bigger tripod – a heavy item at 1.12kg. I don't relish the thought of carrying 3kg of camera gear in total, but it's necessary for my work.
Pack
I'm carrying the Exped Thunder 70. It should be juuust about big enough, and has all the features I need.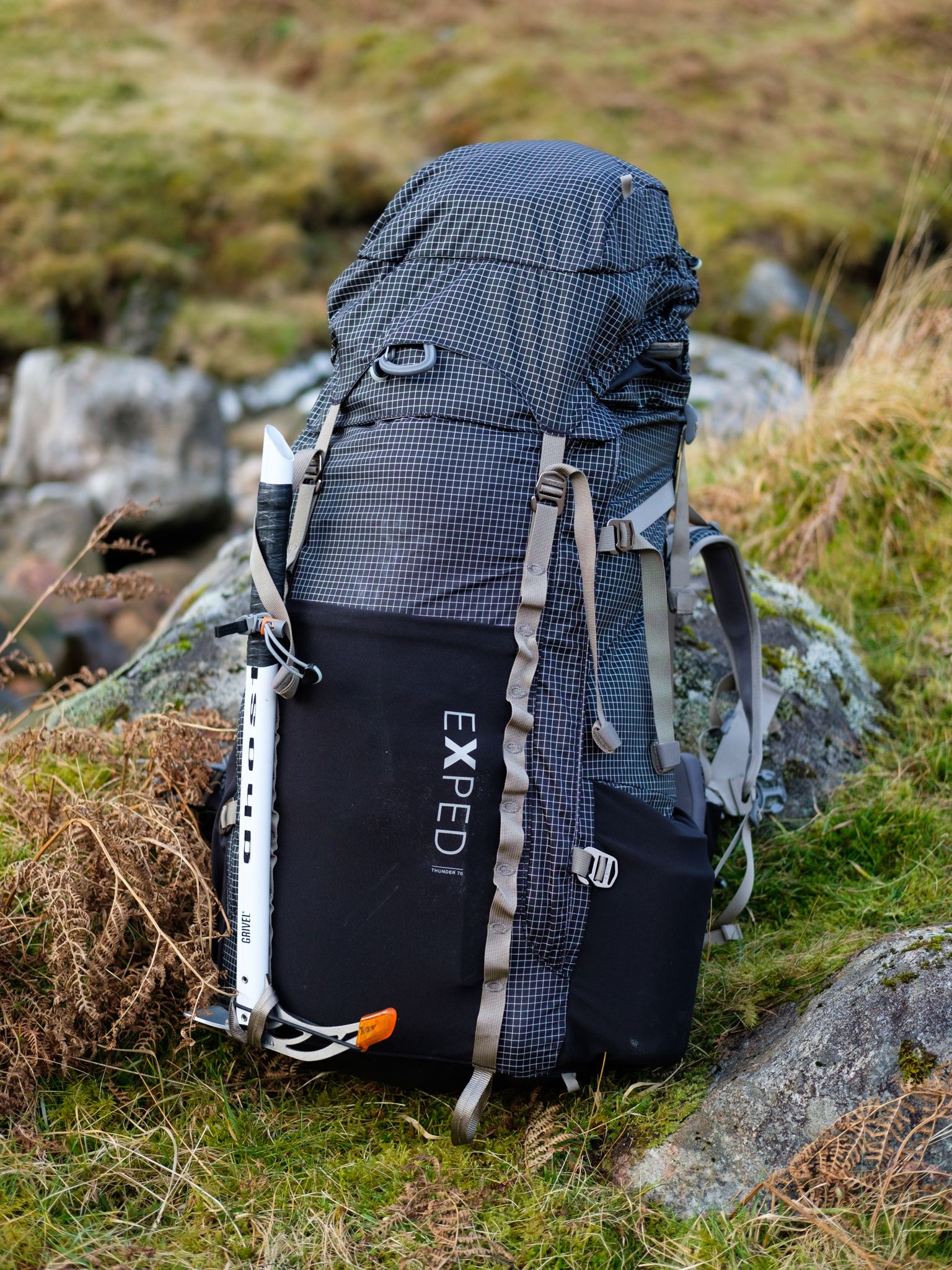 Next steps
This gear list will be refined as I approach my departure date, which will be February the 5th. I always tweak gear lists several times in the final days – and when I attempt to pack it and freak out at the weight I may be tempted to make even more radical changes!
The next step will be to package up my food resupply parcels and send them out. Not long to go now…
All images © Alex Roddie
Alex Roddie Newsletter
Join the newsletter to receive the latest updates in your inbox.
Comments