A pillaged ecology in the Scottish Highlands: 'I am angry beyond words'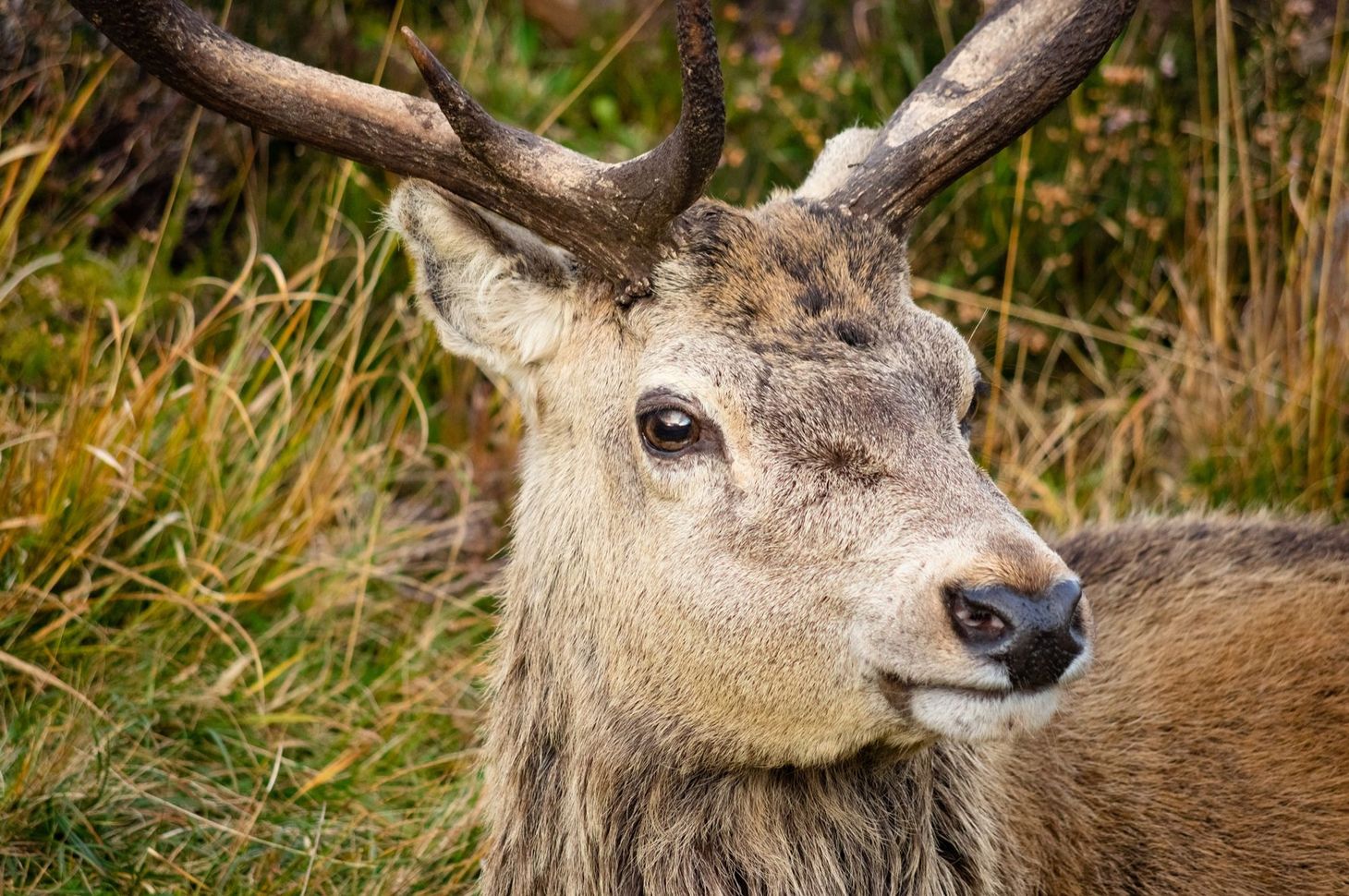 An environmental consultant expresses anger and concern about landscape mismanagement and the impact of deer in the Scottish Highlands
Last week, after I put up a post on Twitter and LinkedIn describing how I was writing a piece about the 'pillaged ecology in the Highlands', I received an email from a deeply concerned environmental consultant. I believe it adds something to the debate about conservation, rewilding, biodiversity and land management.
Although the original email was not anonymous, when I asked the sender for permission to publish the message on my blog, he requested that I do so anonymously: 'in this line of work if it ever came out that I hold such a view I'd be shown the door.'
A sidenote
It's relevant to add that, on the 29th of November 2019, Scottish  Natural Heritage (SNH) published a report on deer management in the  Highlands. Scottish Environment LINK issued a press release commenting  on this report – read it here on WalkHighlands  – which said that 'Across our upland landscapes in particular, high  deer impacts and other grazing pressures are damaging peatlands and  halting woodland regeneration and expansion… We need a sense of urgency  to protect and restore our woodlands and peatlands and that means  tackling the destructive impact of our historical legacy of  unsustainably high deer densities.'
The original email I received is replicated in full below. It has been edited only to correct typos.
---
Subject: Lost ecology in the Highlands
Date: 4 December 2019 at 21.16
I picked up on your comment on LinkedIn tonight and it caught my eye in a way that most don't – 'Evidence of a pillaged ecology in the Highlands' is for me something I unfortunately see every day.
I work as an environmental consultant for a small agri-services firm in the Highlands and it gives me unfettered access to some of the most incredible landscapes in Scotland. Don't get me wrong, I love my job and it fascinates me in endless ways, but having walked dozens of estates I have come to the inescapable conclusion that we have been sleepwalking into disaster.
I grew up in the Highlands, I'm the son of crofters that believe in the Highlands as a place of refuge not as a place to be traded for as much as you can get. My great uncles were land raiders in Harris and yet I find myself 'working for the laird' on a regular basis – pretty sure I can hear them turning in their graves.
So what's the problem – simply put we have put protection of our living landscape in a box and buried it. Call it for what it is and you are labelled as someone who is missing the point. Well I can assure you that after surveying hundreds of habitat plots that the evidence is telling me otherwise. SNH have the survey system set up to pander to the kind of habitat degradation that is leading to vast negative changes in ecosystems, biodiversity loss on an indefinable scale and that's just for starters.
The landscape of the Highlands is being suppressed on an industrial scale and no-one is making waves to bring the government (never mind anyone else) to task.
The issue is that deer numbers have for generations been at a minimum at least twice the density that our landscapes can withstand (just to stay still), and while sheep have largely been removed from the Highlands the long-term effects of burning, grazing and continued suppression by ungulates has stopped any real recovery happening. There is a school of thought that pushes the concept that deer numbers have been steadily increasing for the past 50 years – well I grew up in the Highlands and I don't buy it. I believe that deer numbers have been at these levels for much longer than that and the landscape you see is largely driven by a grazing pressure that has existed over a significantly longer timeframe.
I am angry beyond words as I sit and write this because I know that it will take a fundamental shift in government thinking just for starters, and it's untenable to most politicians to push for change as they have no connection to our landscapes. I have seen in a few enlightened spaces where change is possible and the people of the Highlands can co-exist with our environmental heritage, but believe me when I say that right now we are facing a watershed in environmental management in the Highlands and almost everyone is not even aware it's an issue.
I wish you well with your article and if you are ever up in the Highlands, look me up – I'm sure the conversation will be an interesting one.
---
Header image © Alex Roddie. All Rights Reserved. Please don't reproduce this image without permission.
Alex Roddie Newsletter
Join the newsletter to receive the latest updates in your inbox.
Comments