Field notes: the Mercantour Traverse, Maritime Alps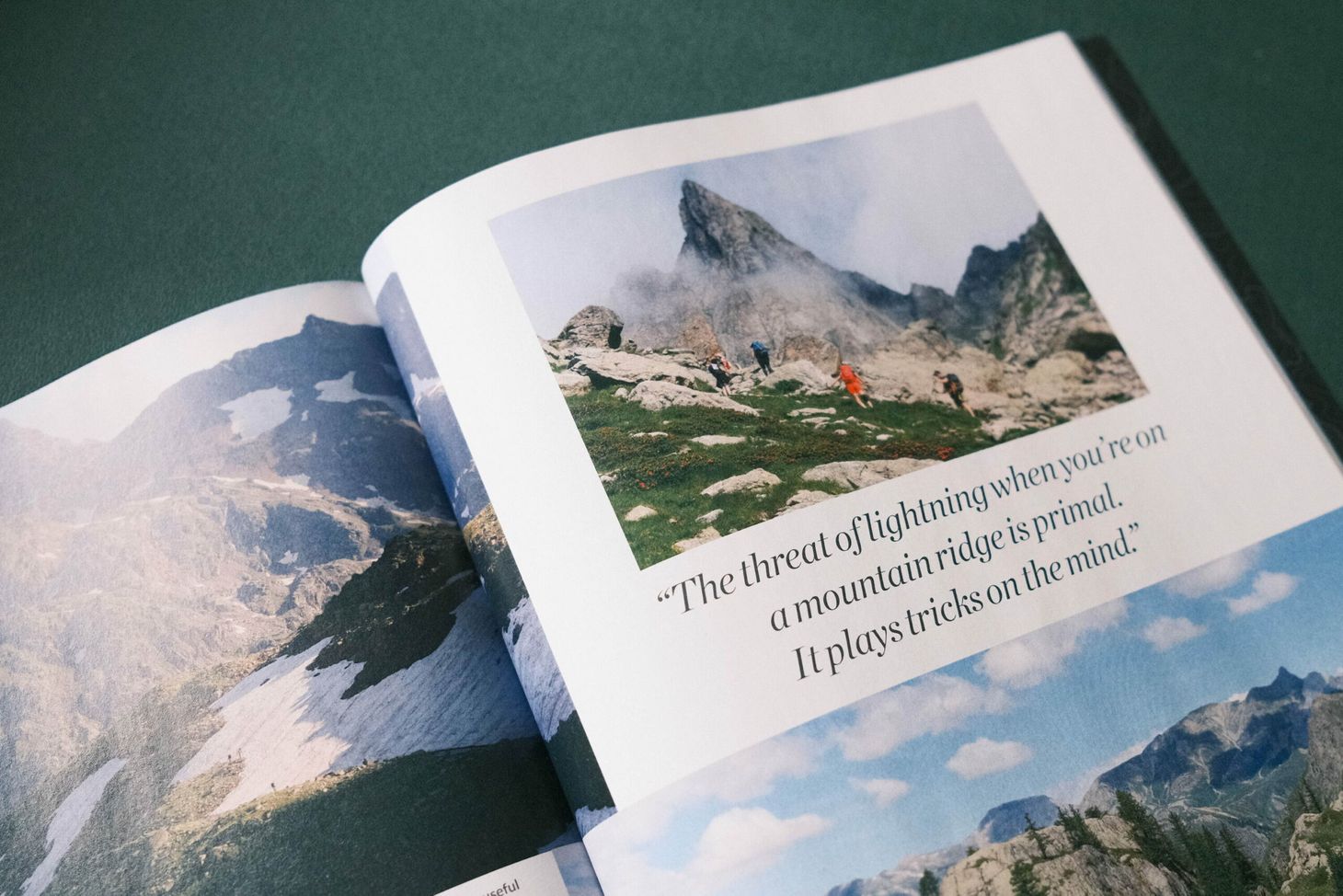 In the October 2020 issue of The Great Outdoors, you'll find my feature, 'Shared Silence', about hiking the Mercantour Traverse. Here are a few notes on the trail, plus some previously unpublished images.
In some ways, 2018 feels like a lifetime ago now. It was early summer when, casting around the internet for some sunny European hiking inspiration, I first came across mention of an area in the south of France called the Mercantour National Park. A forum thread spoke of a superb ridgeline traverse following the frontier ridge between France and Italy for many miles, threading a delicate line between wild forests where packs of wolves still roamed. Two weeks later, I was setting out on my first day, armed with little more than a map and a rough idea of what to expect.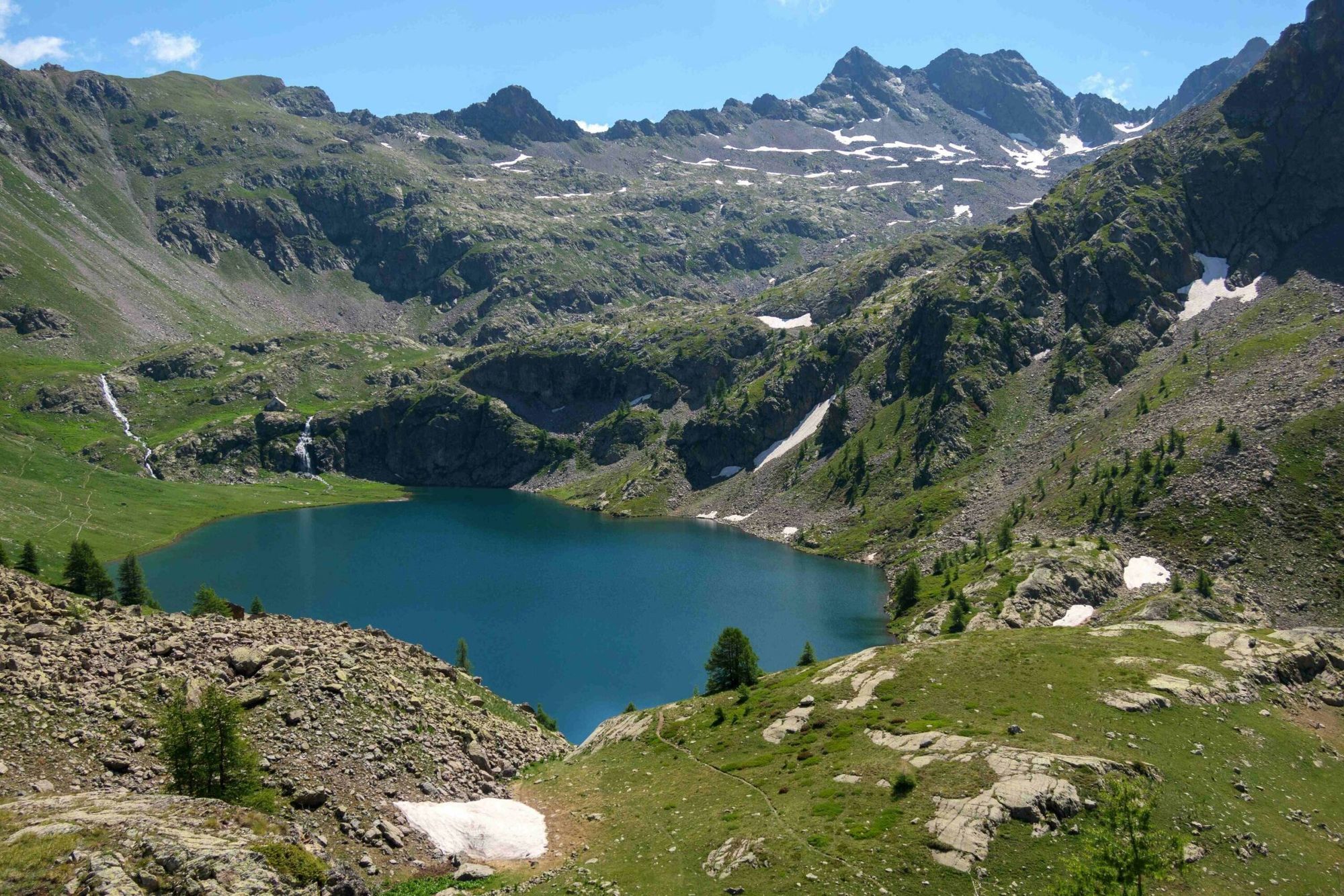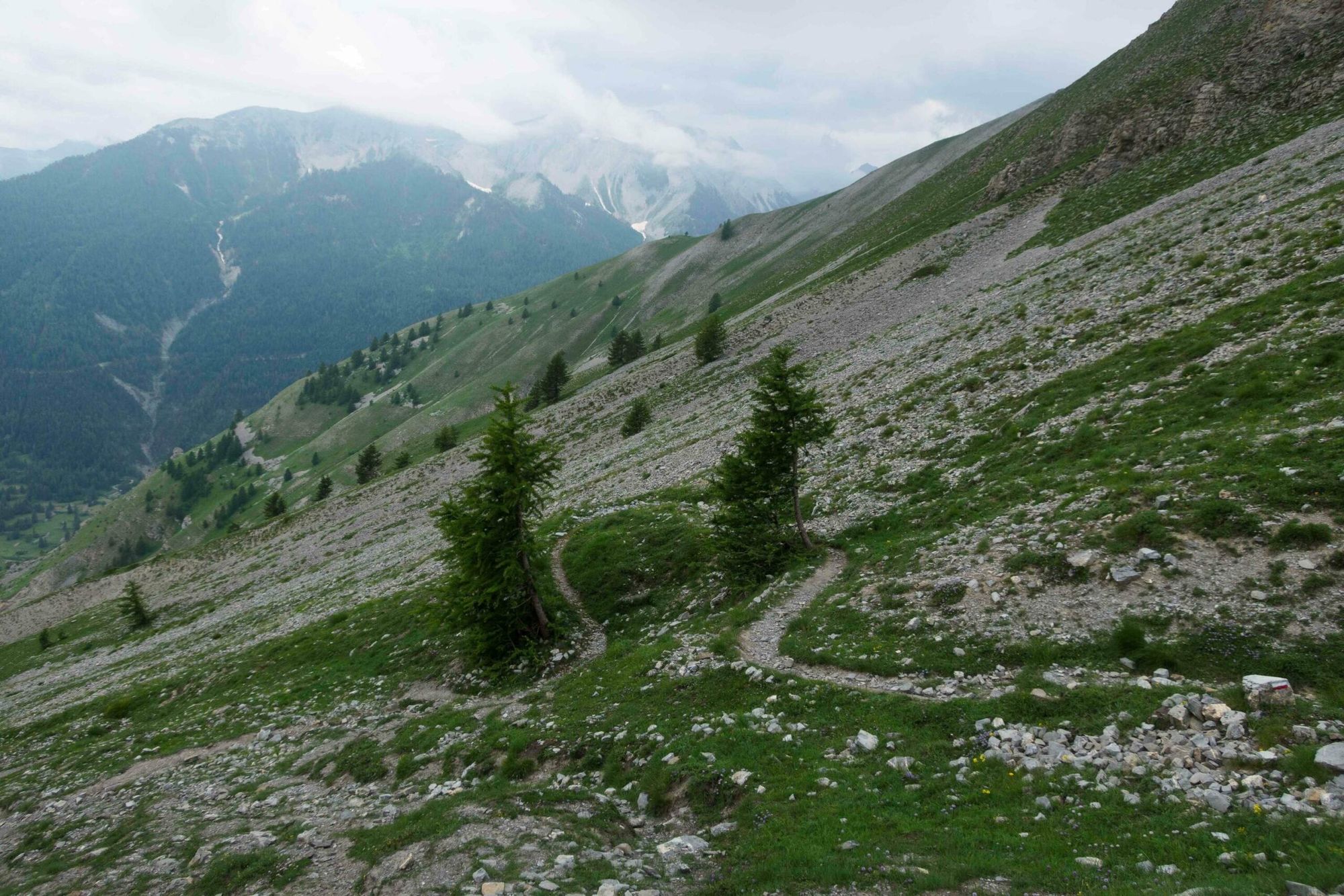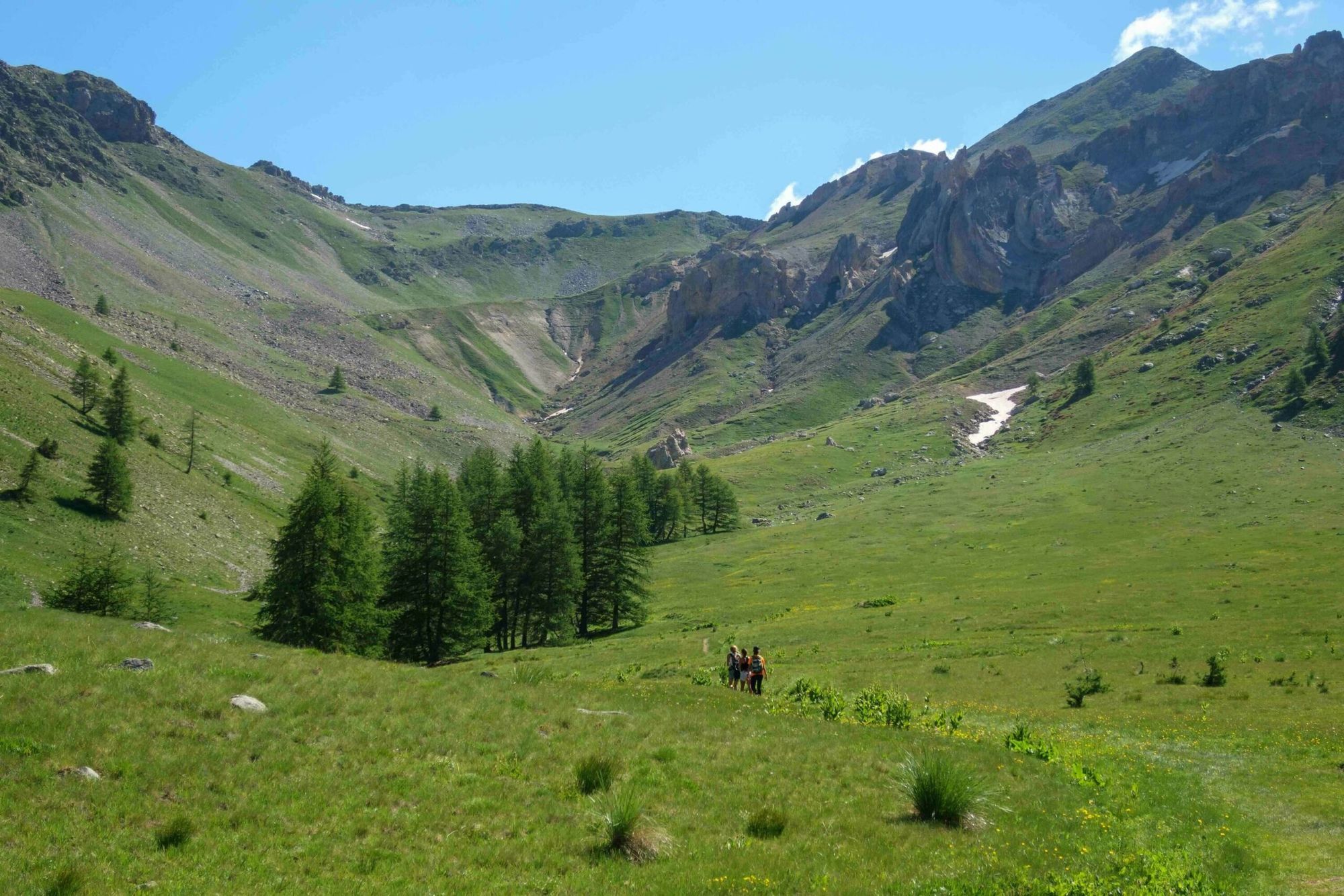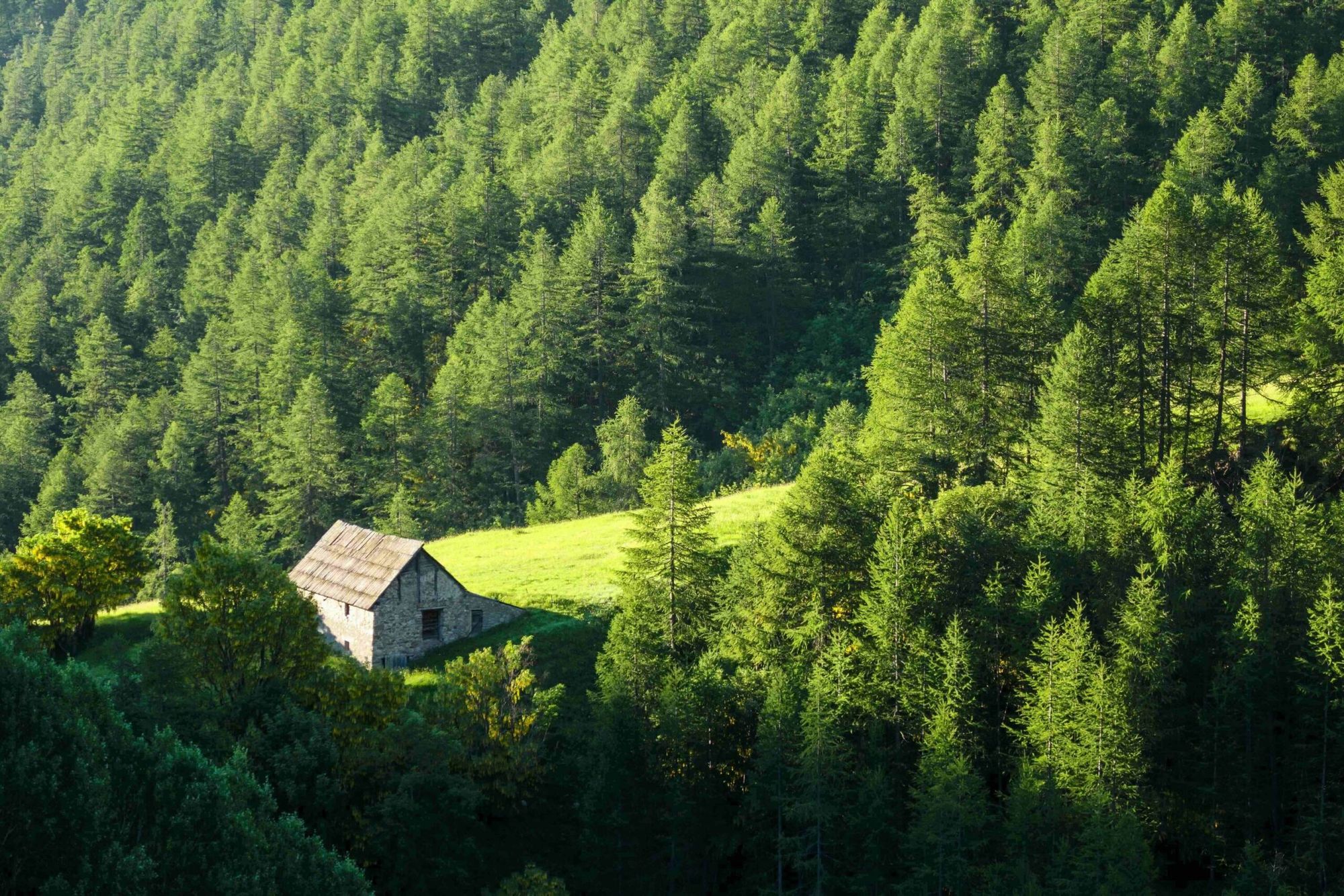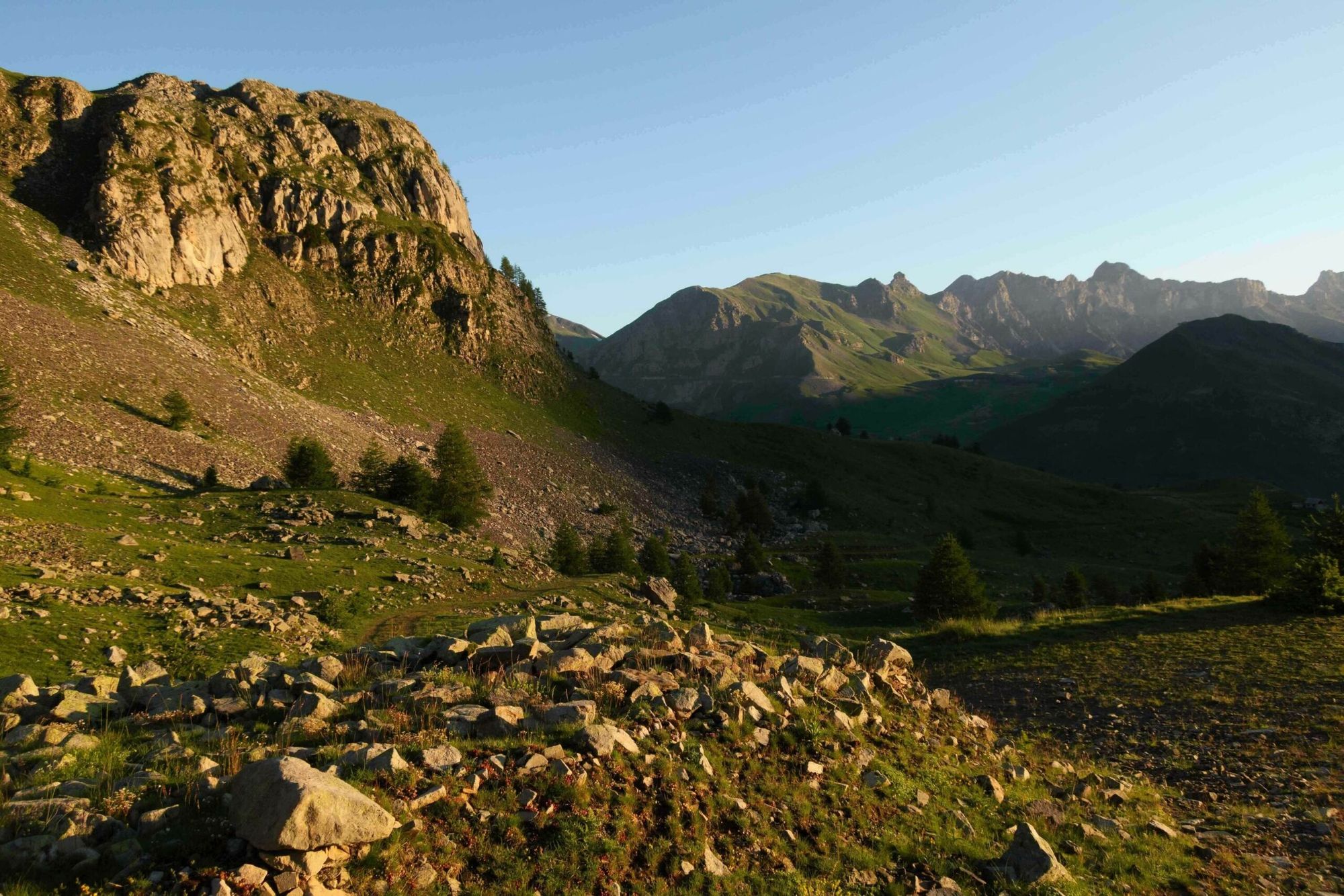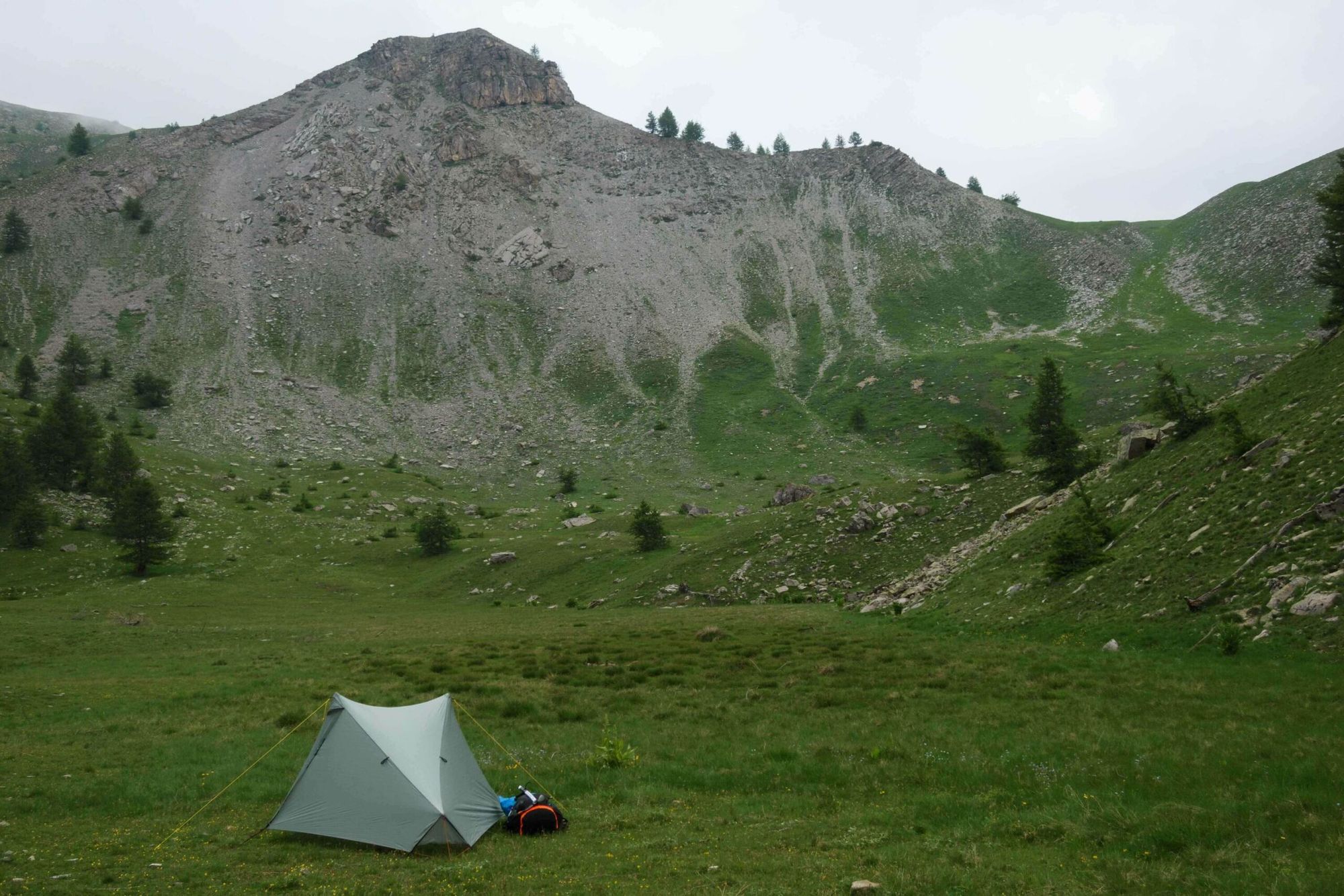 About the route
Distance: 117 miles (188km).
Starting point: Saint-Etienne-de-Tinée, France. The 'official' GTM begins at the hamlet of Estenc, but Saint-Etienne-de-Tinée is more accessible; resume the standard route at Saint-Dalmas-le-Selvage.
Finishing point: Menton, France.
Public transport: From Nice, local bus 740 heads to Saint-Etienne-de-Tinée. Regular buses connect Menton with Nice Airport.
Wild camping: Bivouac is permitted within the national park between 19.00 and 09.00.
Maps: French IGN 1:25,000 maps 3639OT, 3640ET, 3641ET, 3741OT, 3741ET, and 3742OT.
Best time of year: June to October. Steep snow possible on the high passes well into July.
Route notes: A highly challenging Alpine long-distance hike involving plenty of ascent, big passes, some scrambling, and lots of rough ground. The final two days at low level are arid and could be extremely hot. Stock up on water before leaving Sospel!
GPX file: You can view a map of my route and examine the GPX file here on Gaia GPS. I provide this for interest and general information only, and do not recommend that anyone uses it for navigating on the hill. Please do your own planning and create your own GPX files before venturing into the mountains.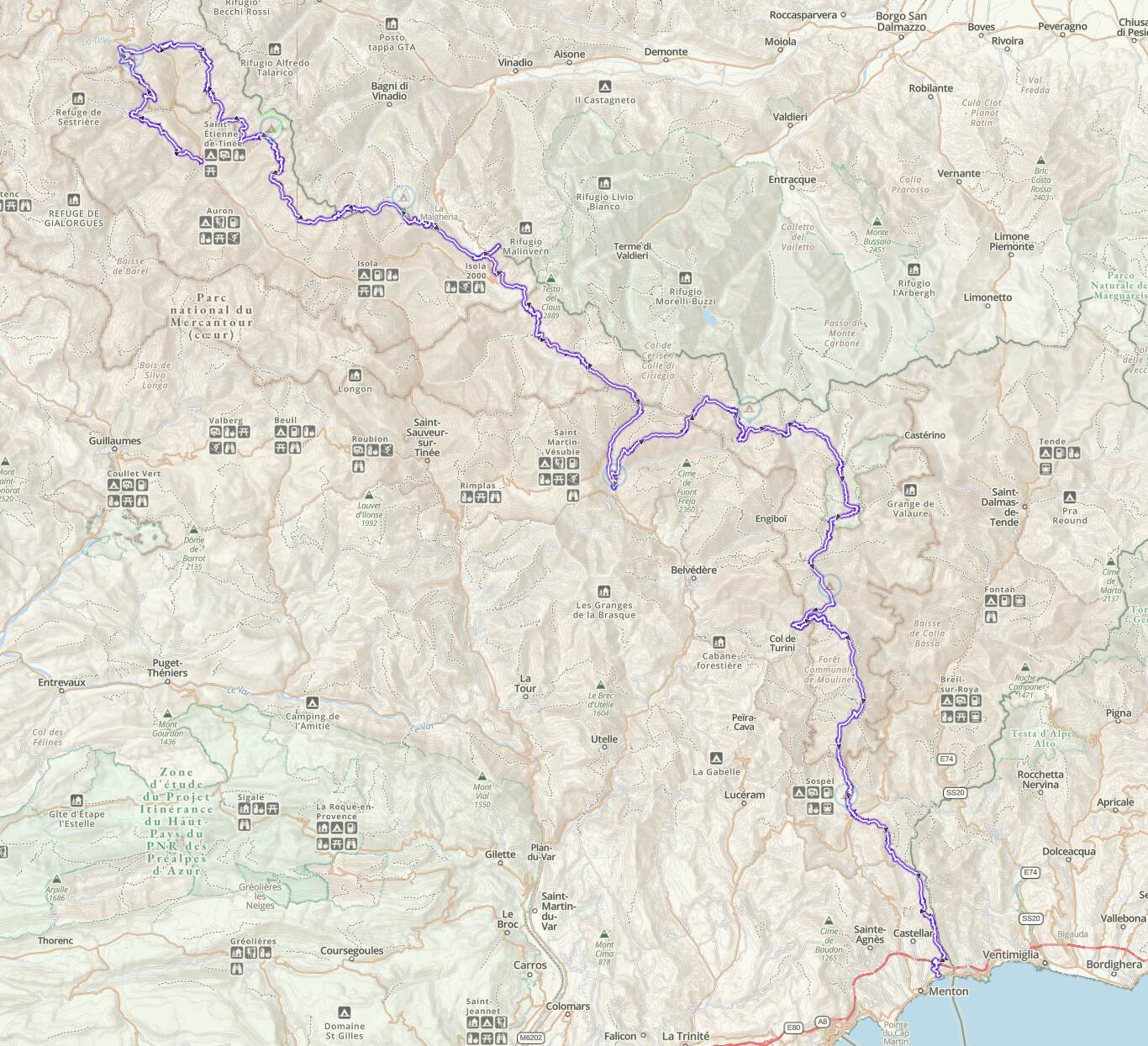 The Mercantour Traverse stands out in my memory as one of the finest routes I have ever done — probably the finest in proportion to its relatively short length (117 miles). Partly that's due to its high objective quality, but I think that mostly it's because of a sense of discovery and surprise stemming from the fact that I didn't over-plan my trip. In starting with few expectations, I set myself up to be overcome with wonder at every turn. As I write in my feature, this walk soon took on a mythic flavour:
At the bottom of a scramble down a steep gully, the valley of boulders beneath me led deeper into what felt like an endless world of summits and cirques, ice and rock, nameless flowers and hidden streams. For a moment, I could see no-one. Solitude again. I indulged the fantasy that I was truly alone, that I'd stumbled upon these mountains in some unknown corner of a forgotten continent, that the world was a bigger, less trodden, less Instagrammed place where new mountain ranges might still be found by the lucky wanderer.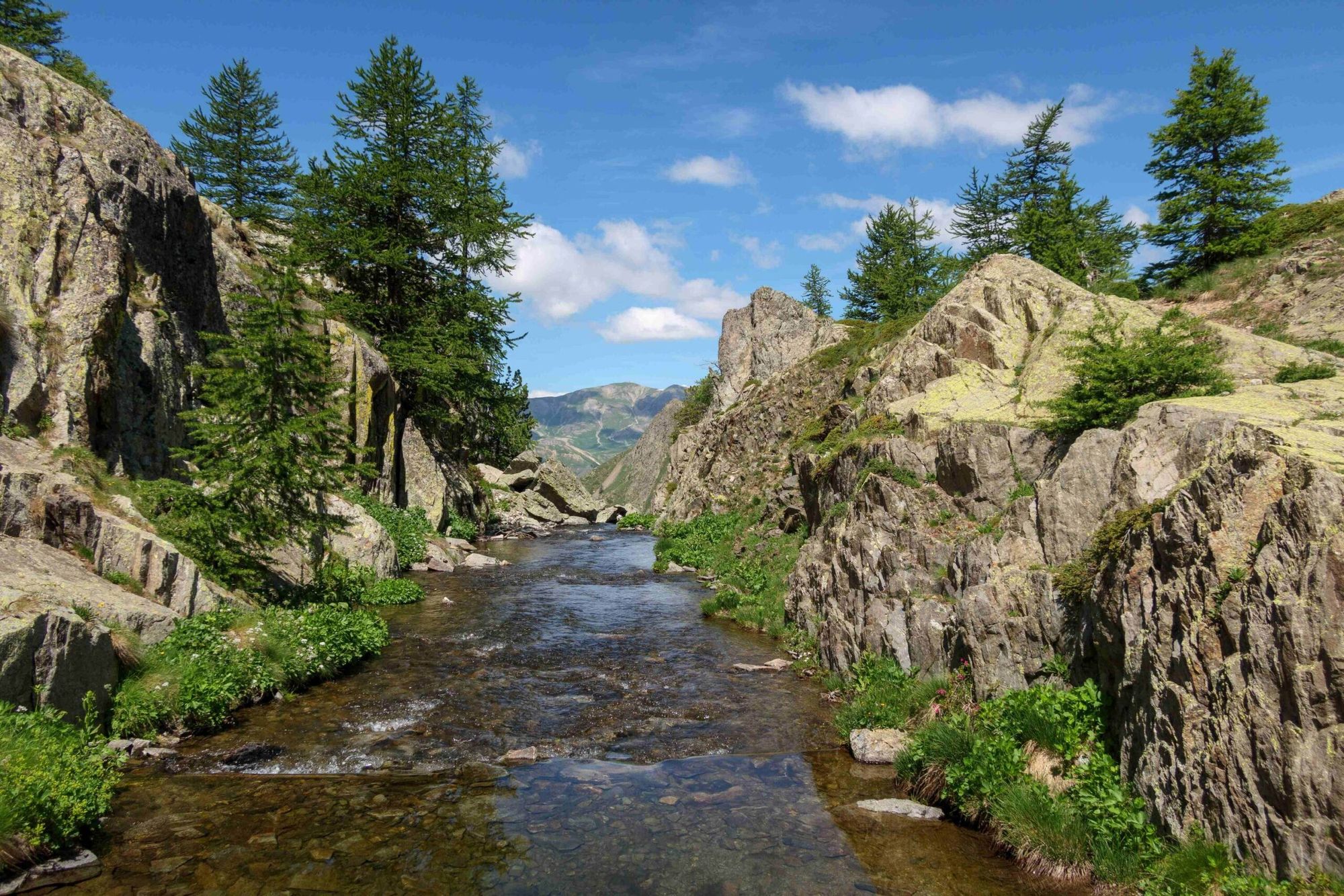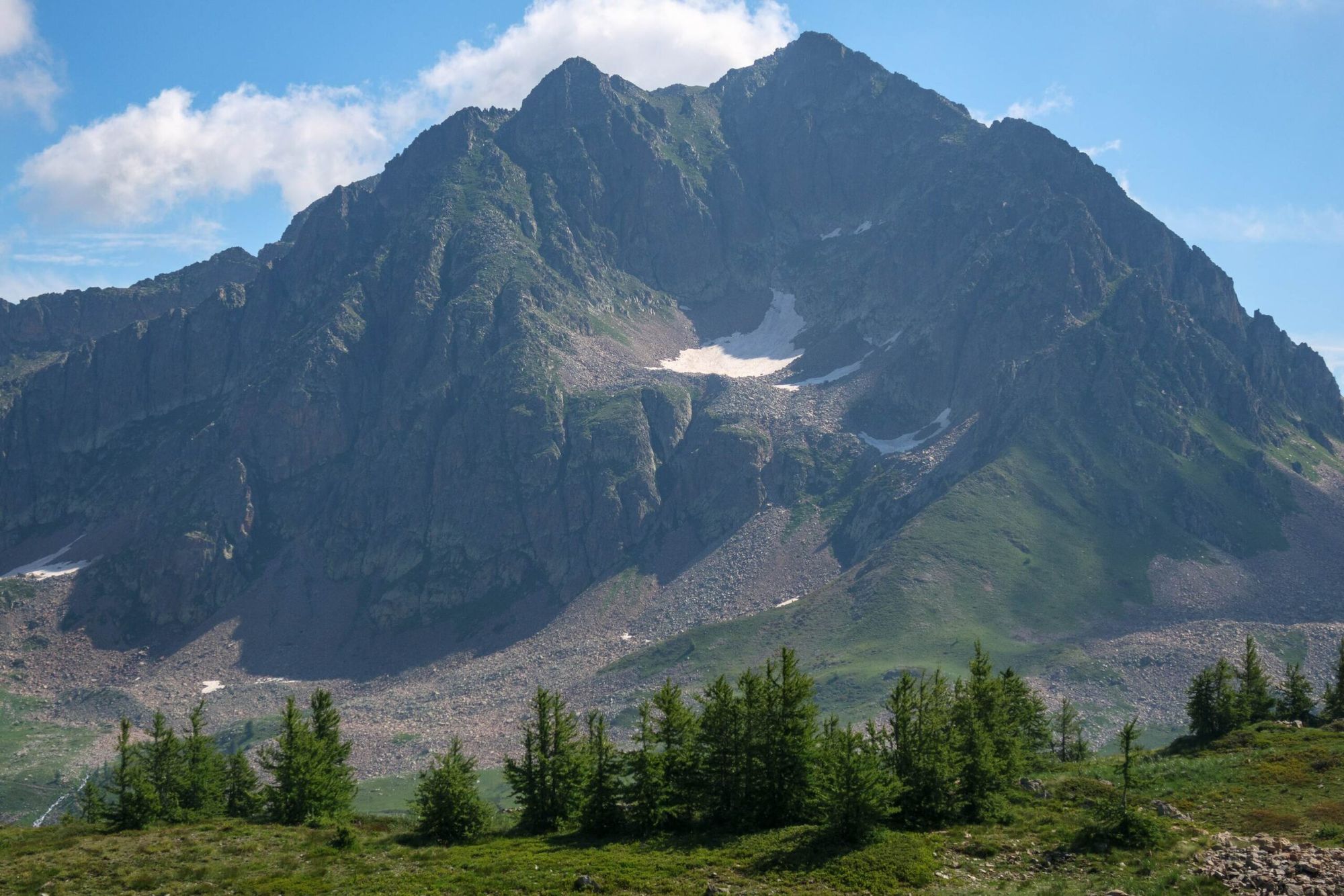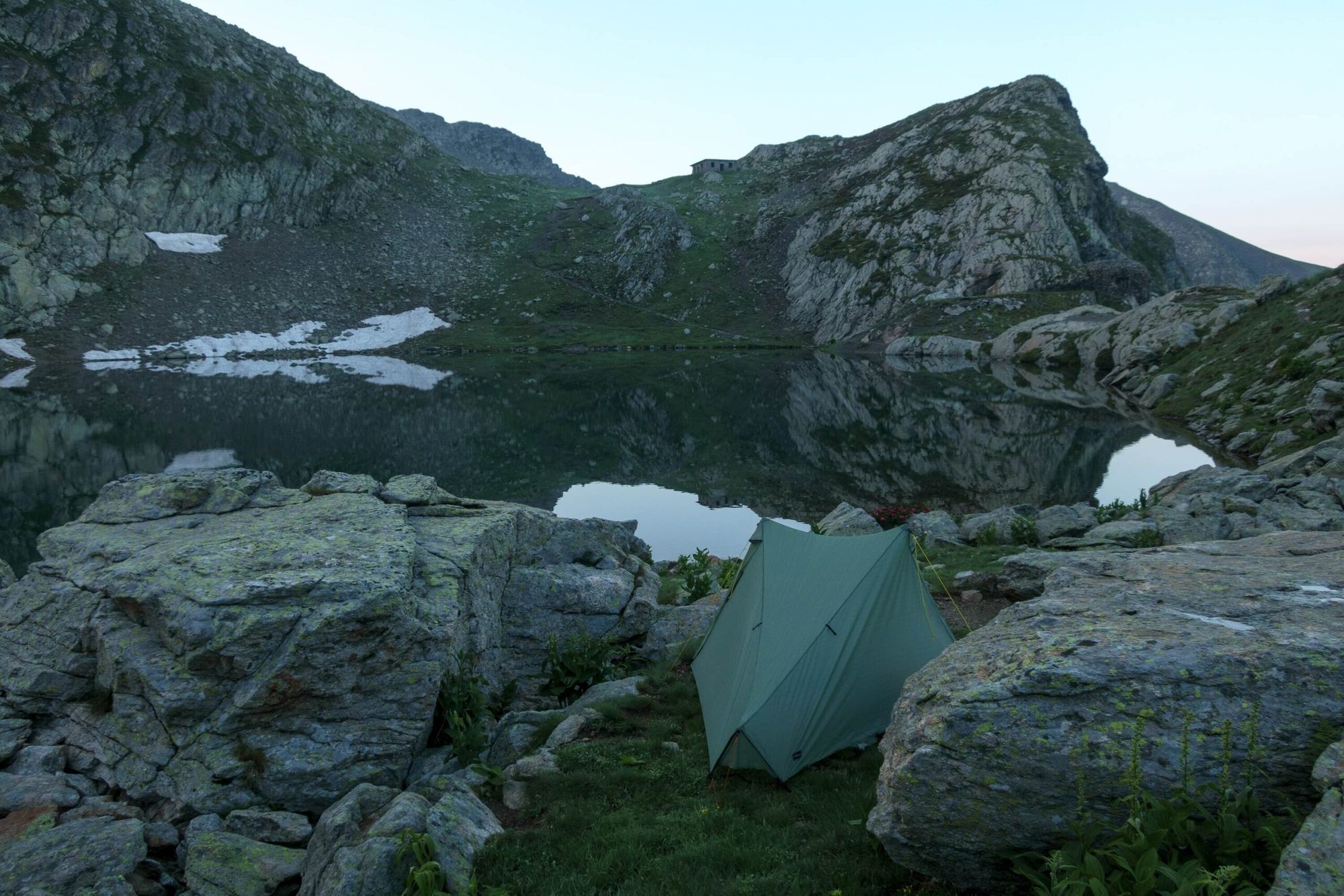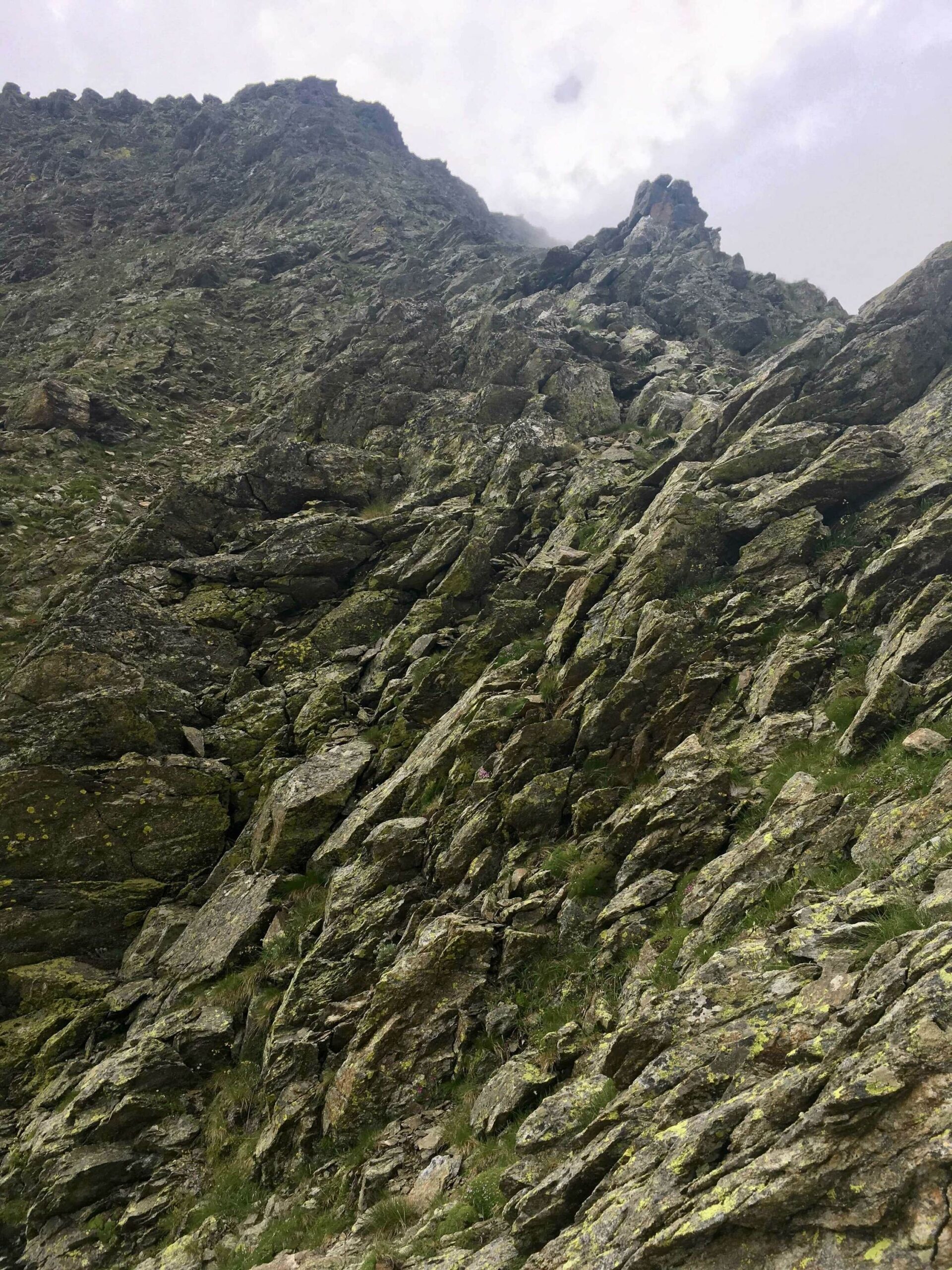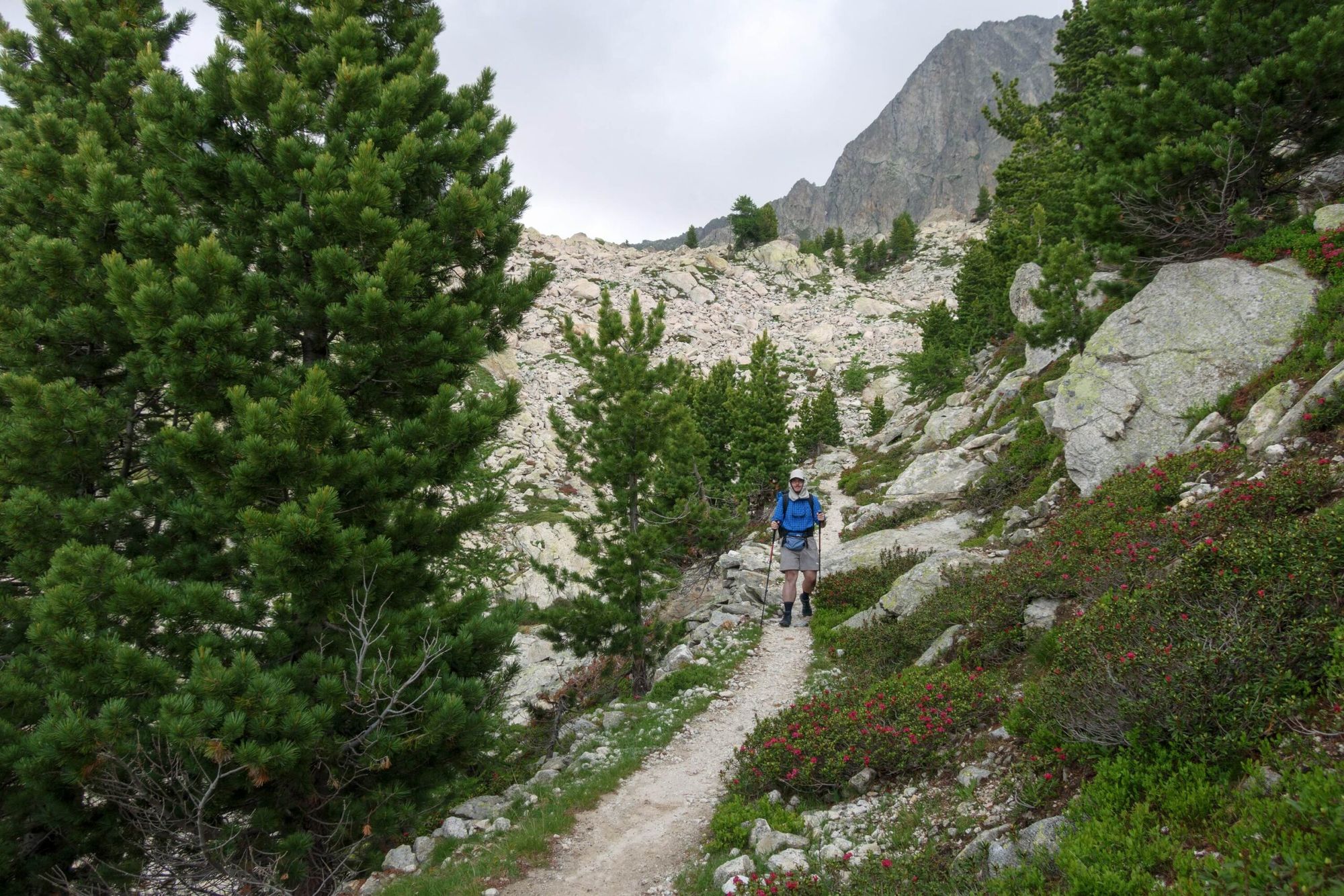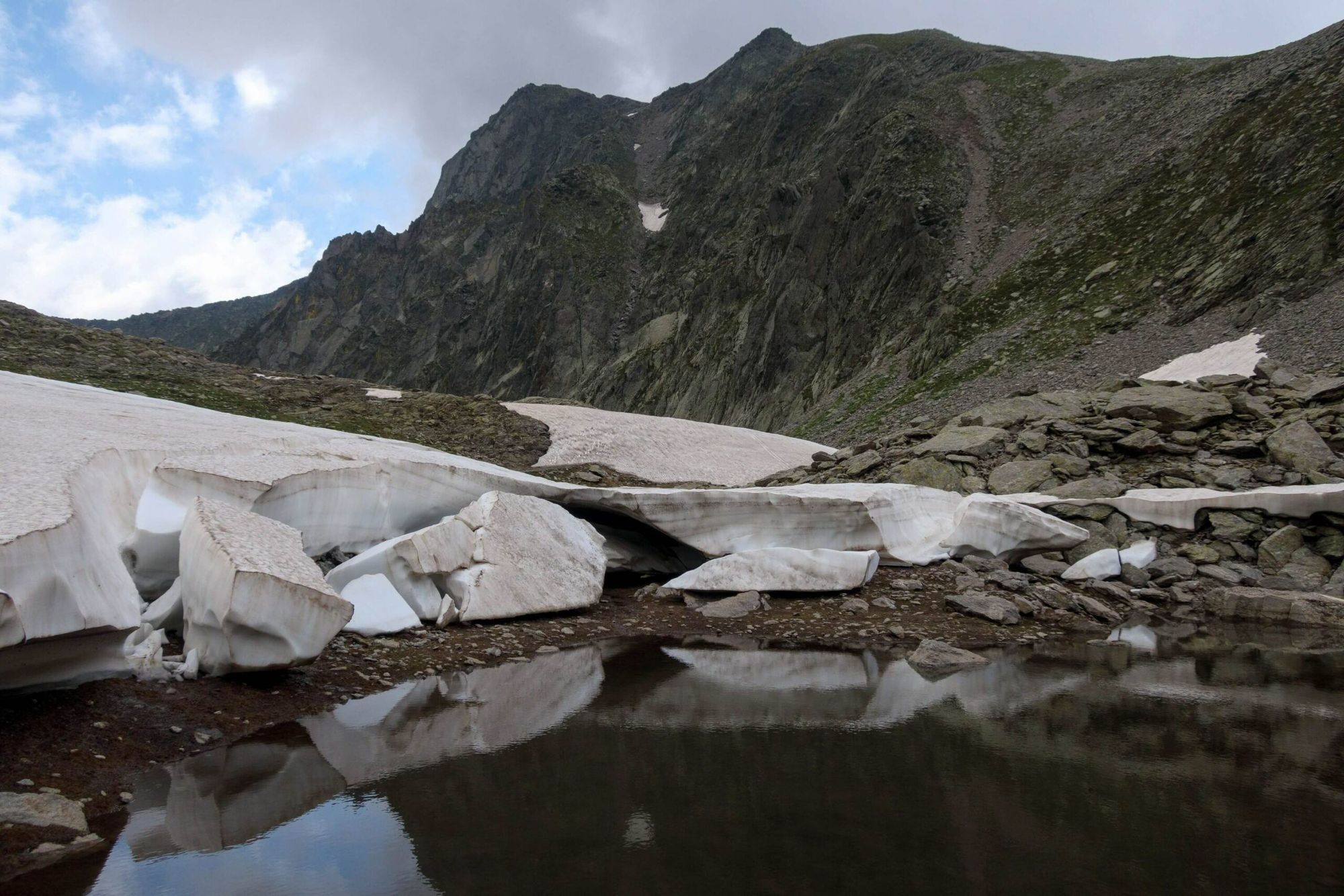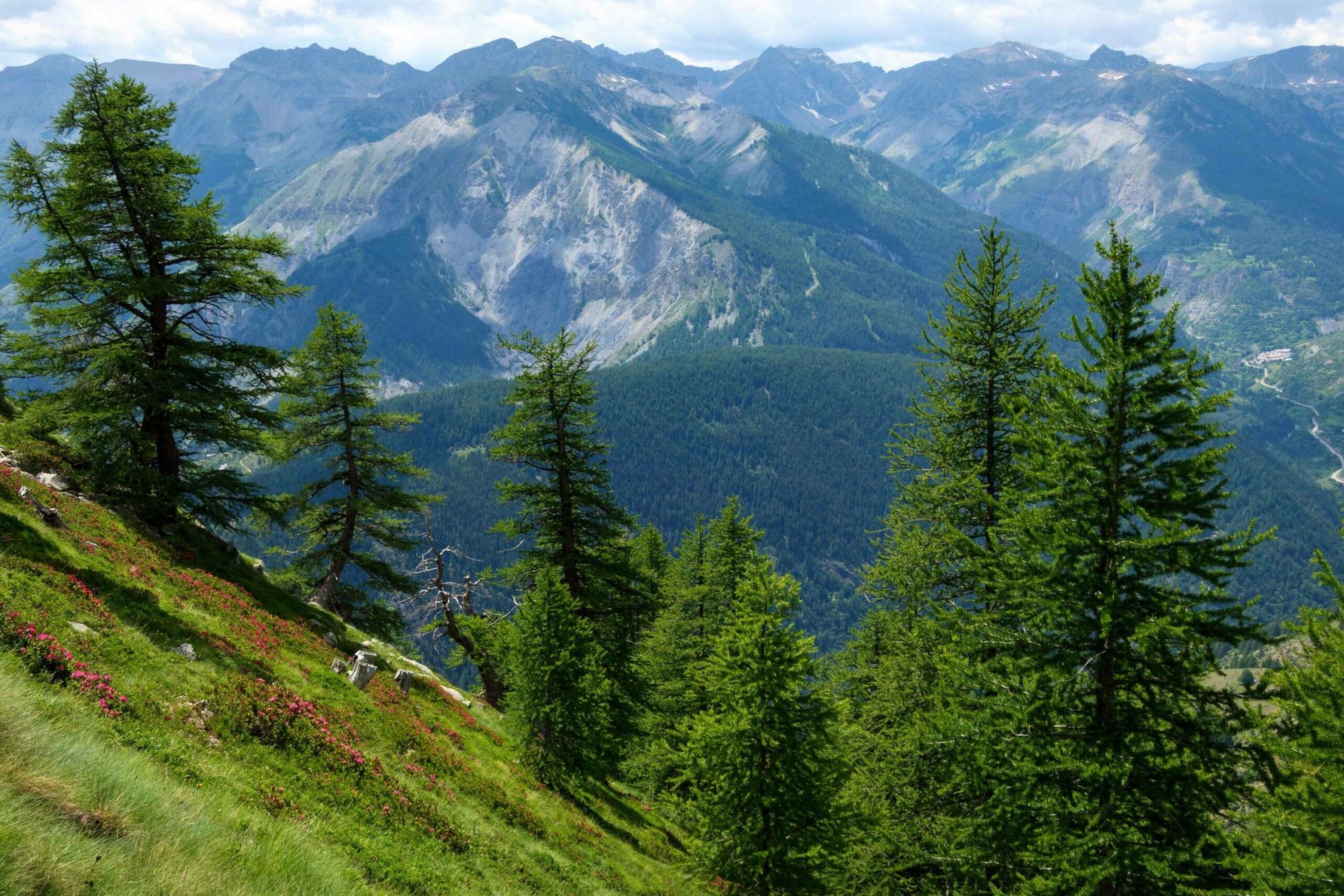 Surprise, imagination, wildness, simplicity, silence, community, unexpected wildlife encounters, anticipation, the fear of lightning, big miles, heat, cold, storms: Mercantour was all of those things to me. A pre-echo of my Haute Route Pyrenees the following year, but it had an exquisite character all of its own, and in some respects I found it both even more enjoyable and even more challenging. The HRP may have been six times as long, but the Mercantour Traverse was more technically difficult, with steep rock scrambling and difficult snowfields. And my extensive planning for the HRP (necessary to maximise my chances of success) stole a little of that sense of discovery from me.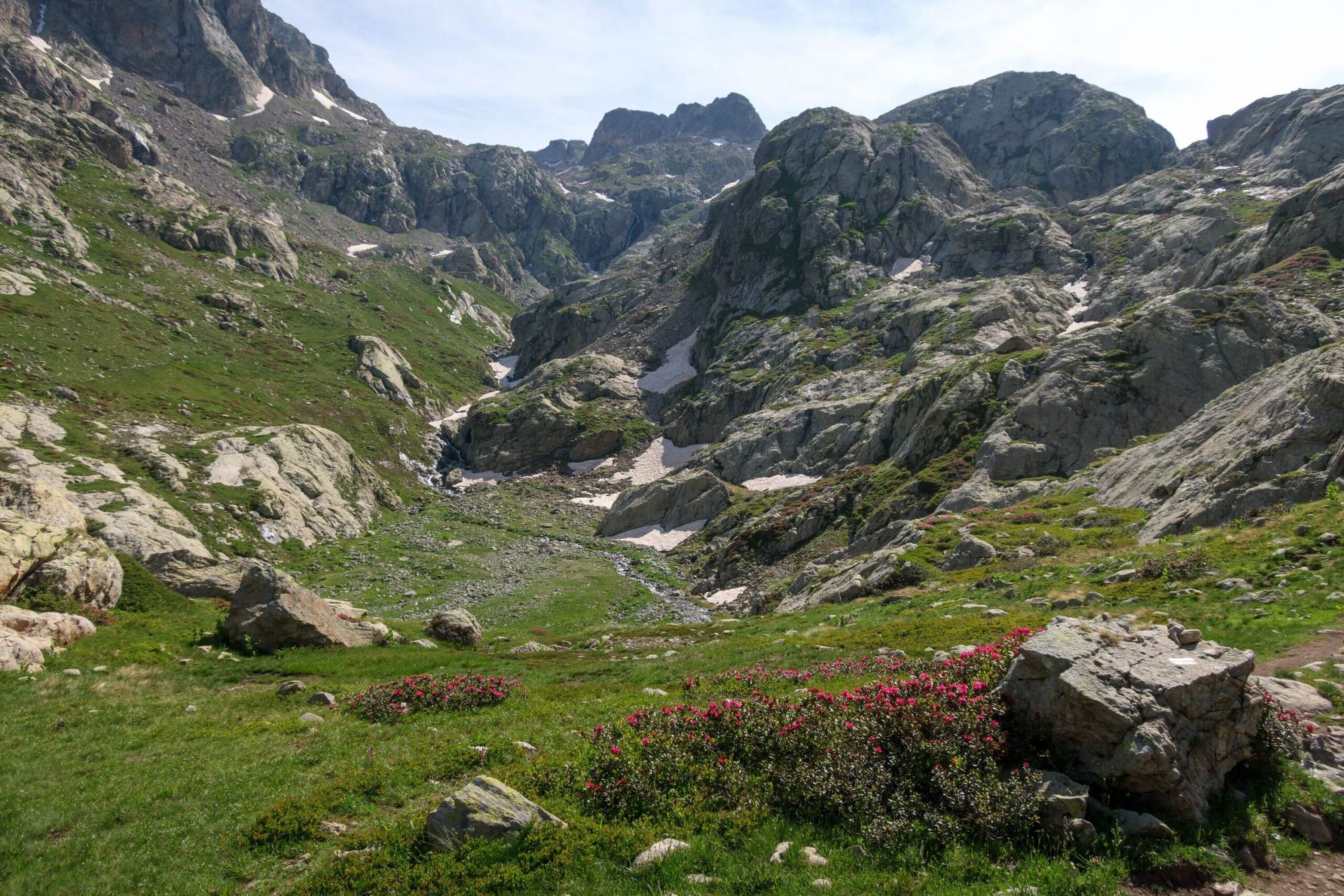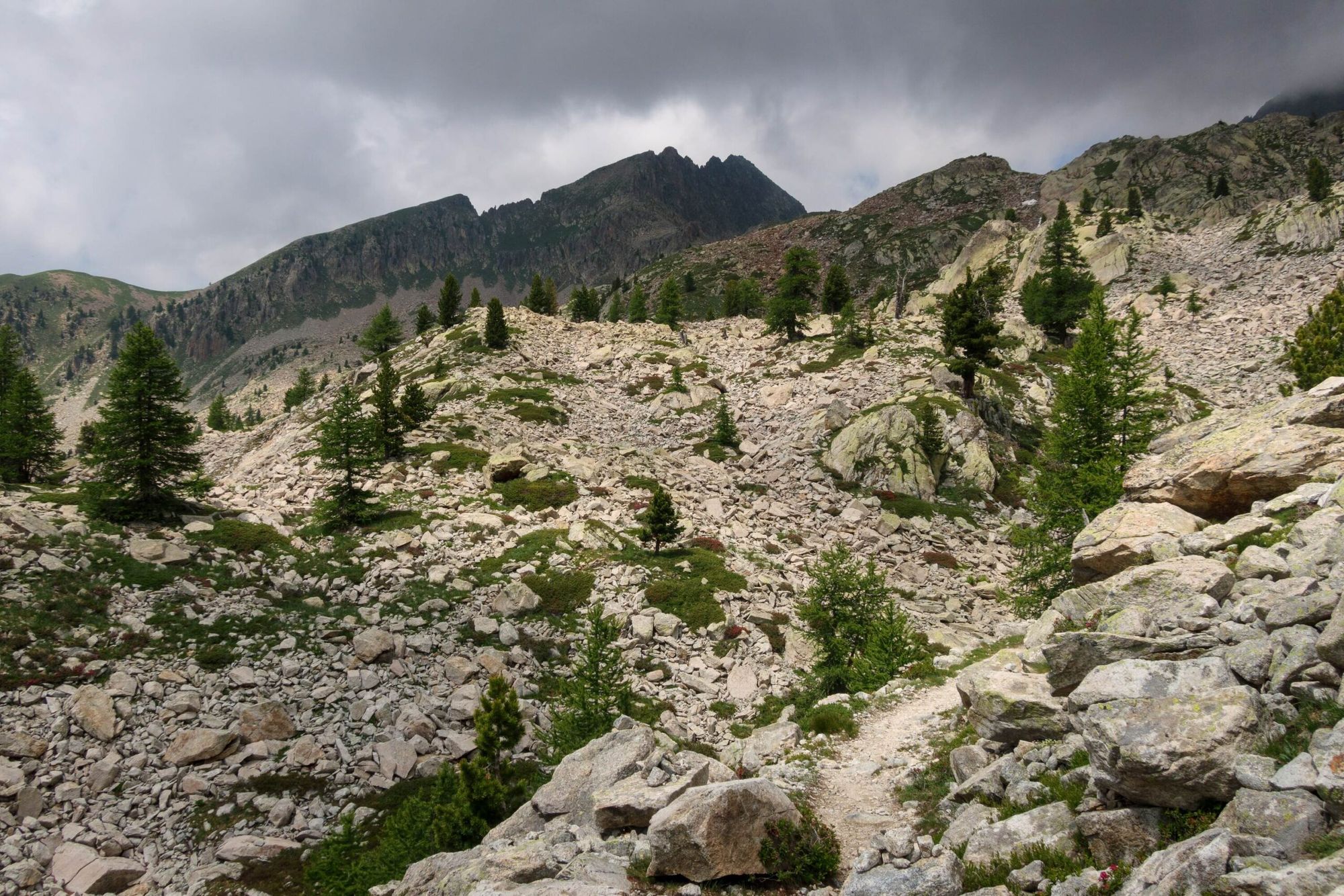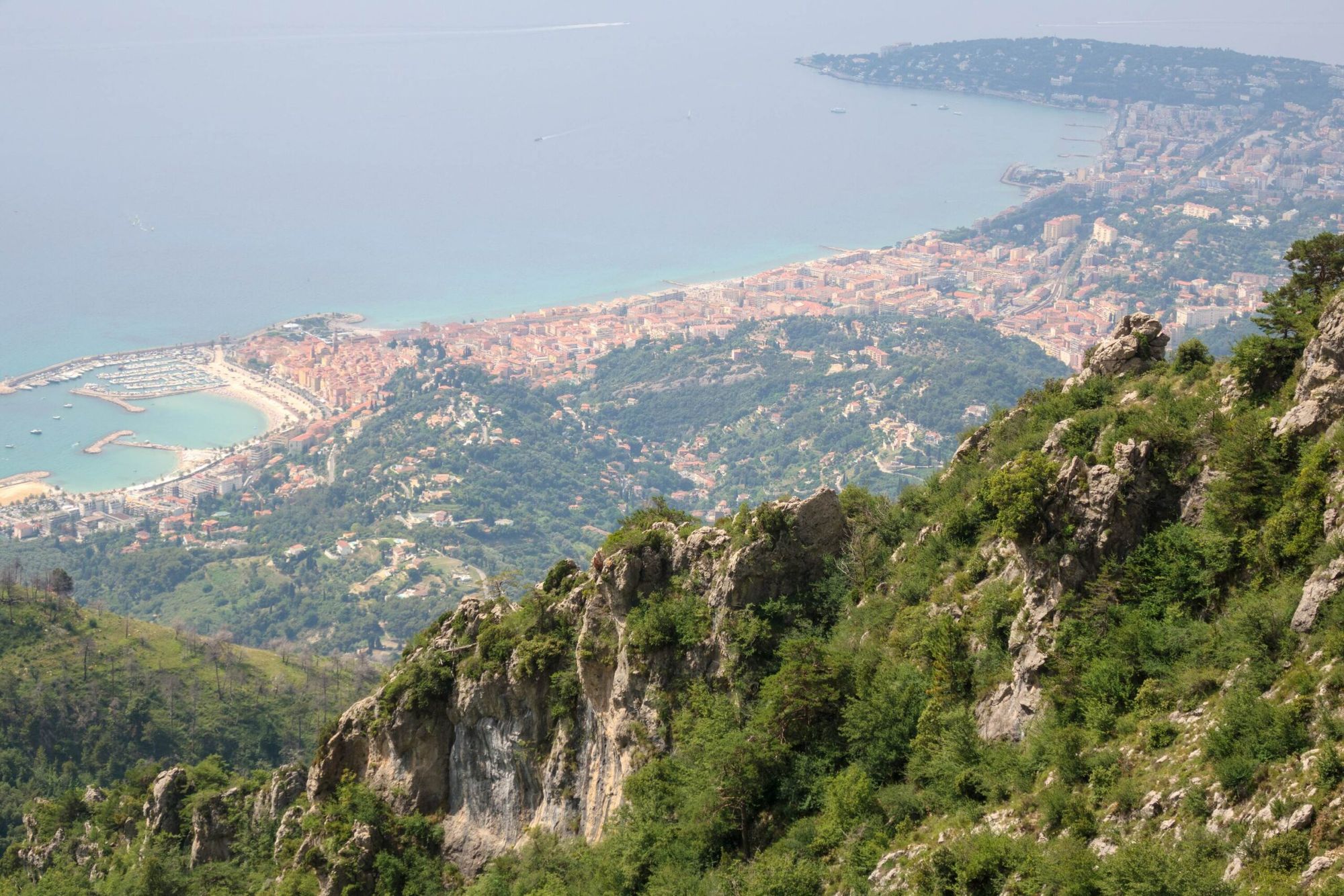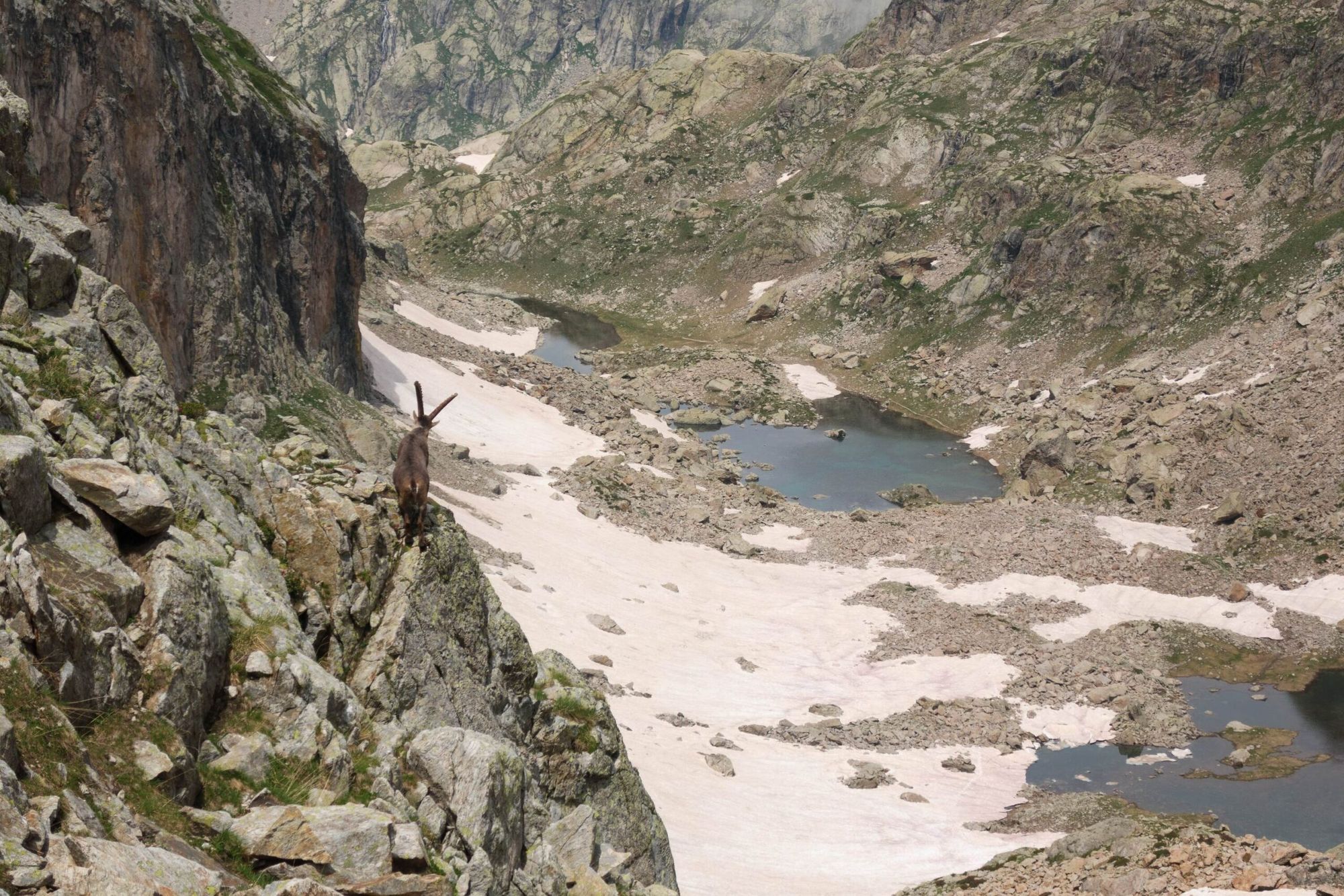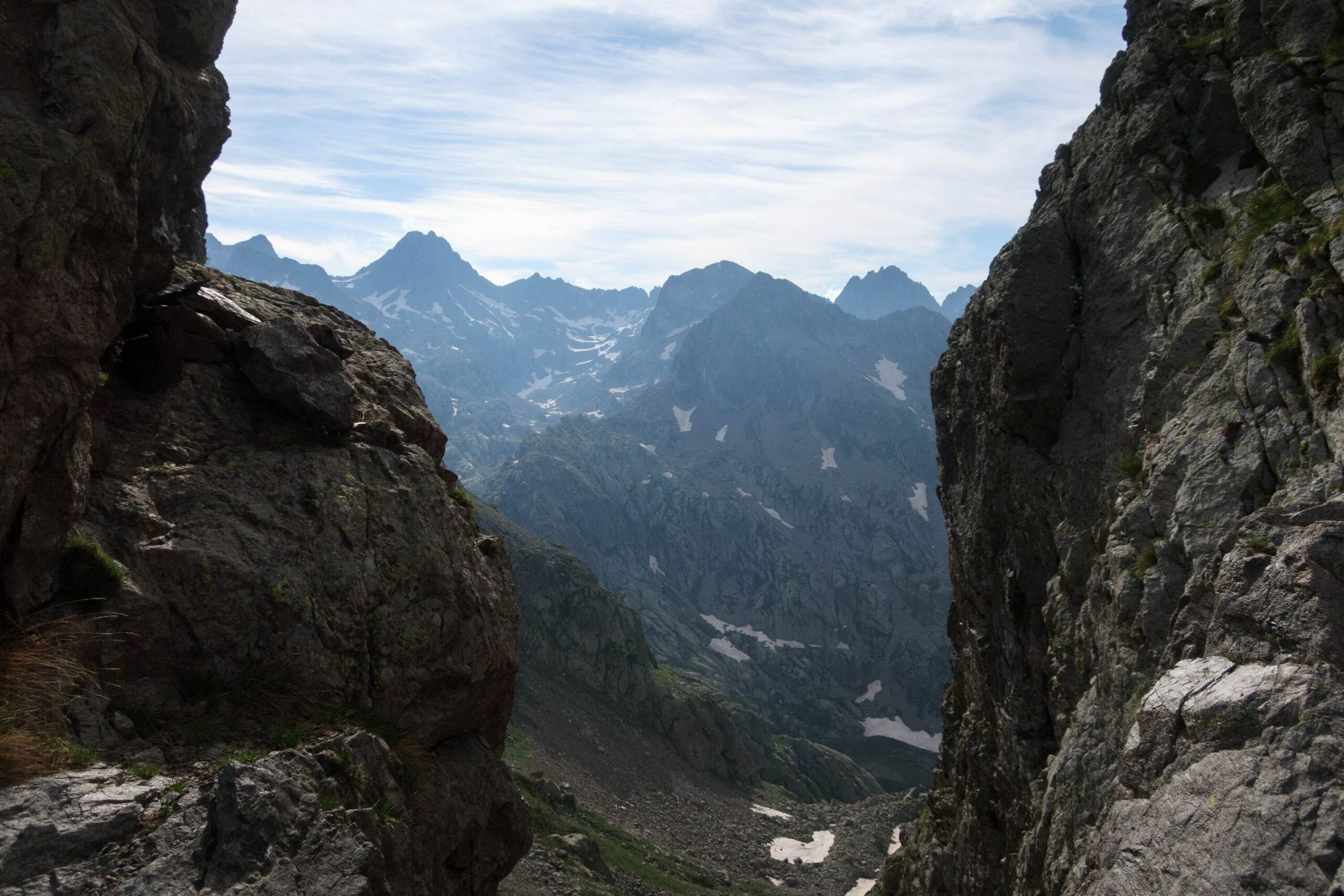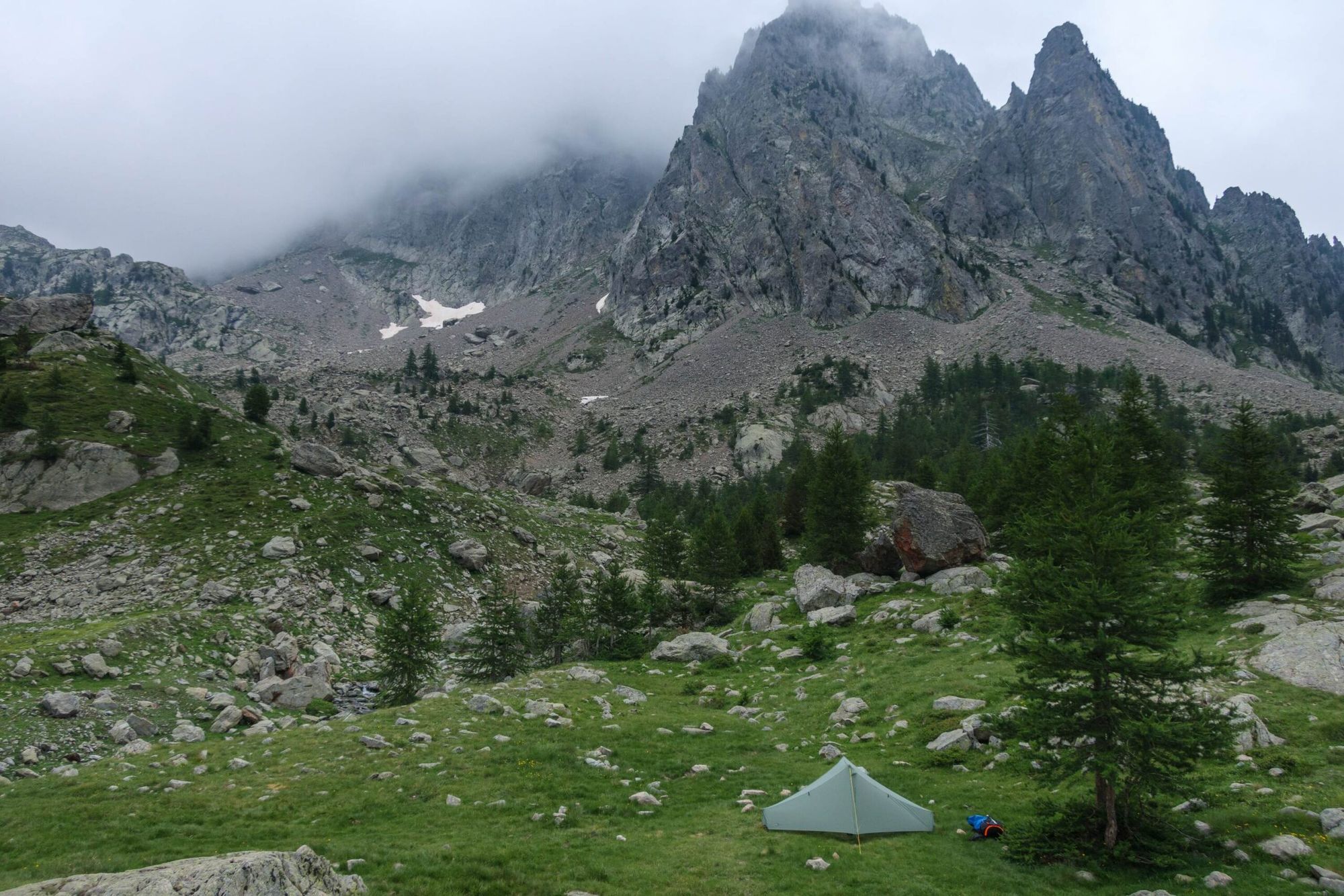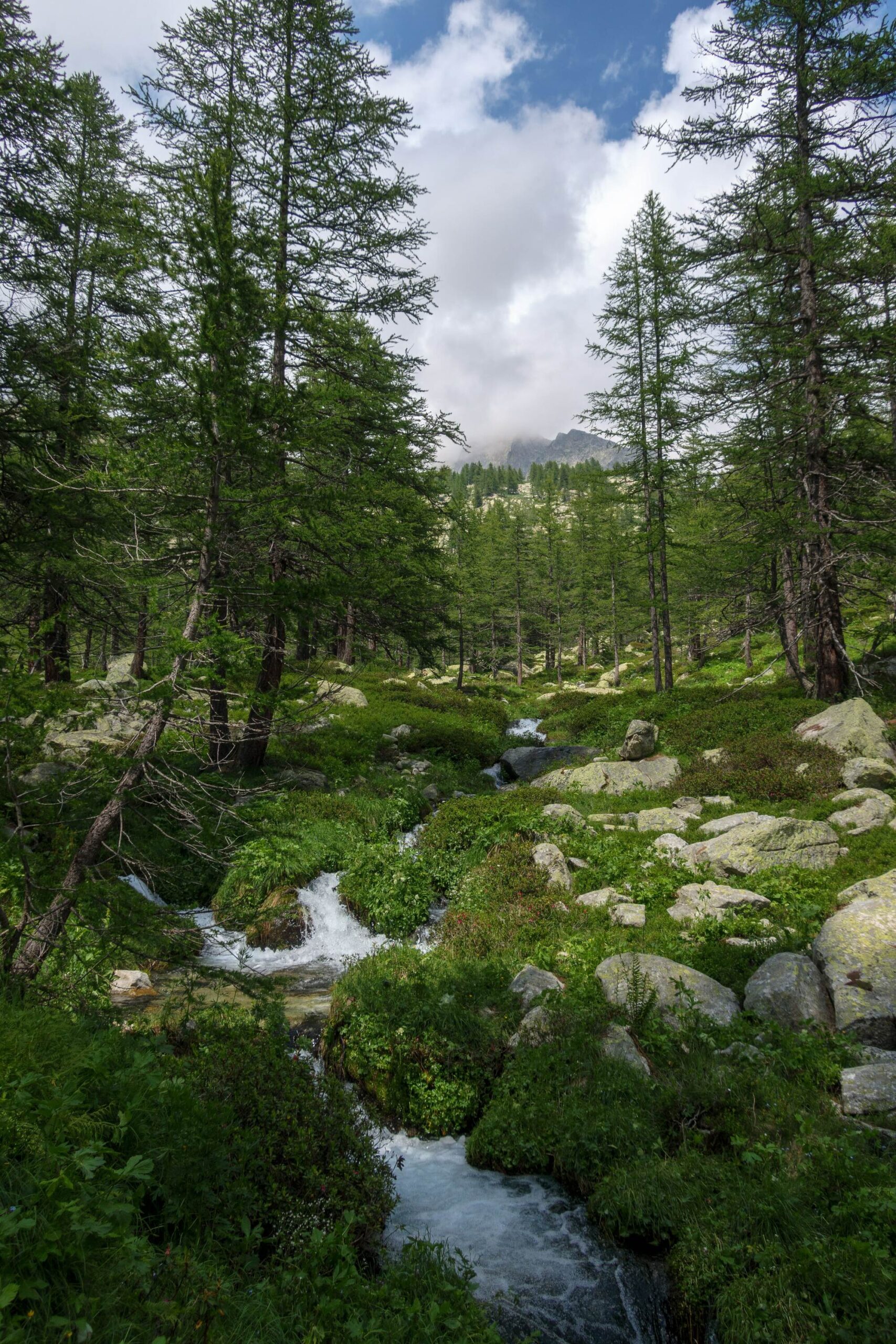 My TGO feature is about that feeling of wonder, and the strange tension between solitude and community I found on this trail. These are ideas I've been exploring for years now. While my big walks of 2019 enabled me to work them through fully, in 2018 I still didn't know how I felt about these things. Mercantour was, for me, more than a walk — it was a snapshot of a particular me at a particular point in time.
Anyway, enough rambling. Go and buy a copy of the October issue of TGO. In these dark times this magazine continues to be a force for good, and a beacon of hope, and it deserves the support of as many readers as possible. I'm deeply grateful that my work has been published so often in TGO this year. I hope you, my readers, continue to enjoy my words and pictures.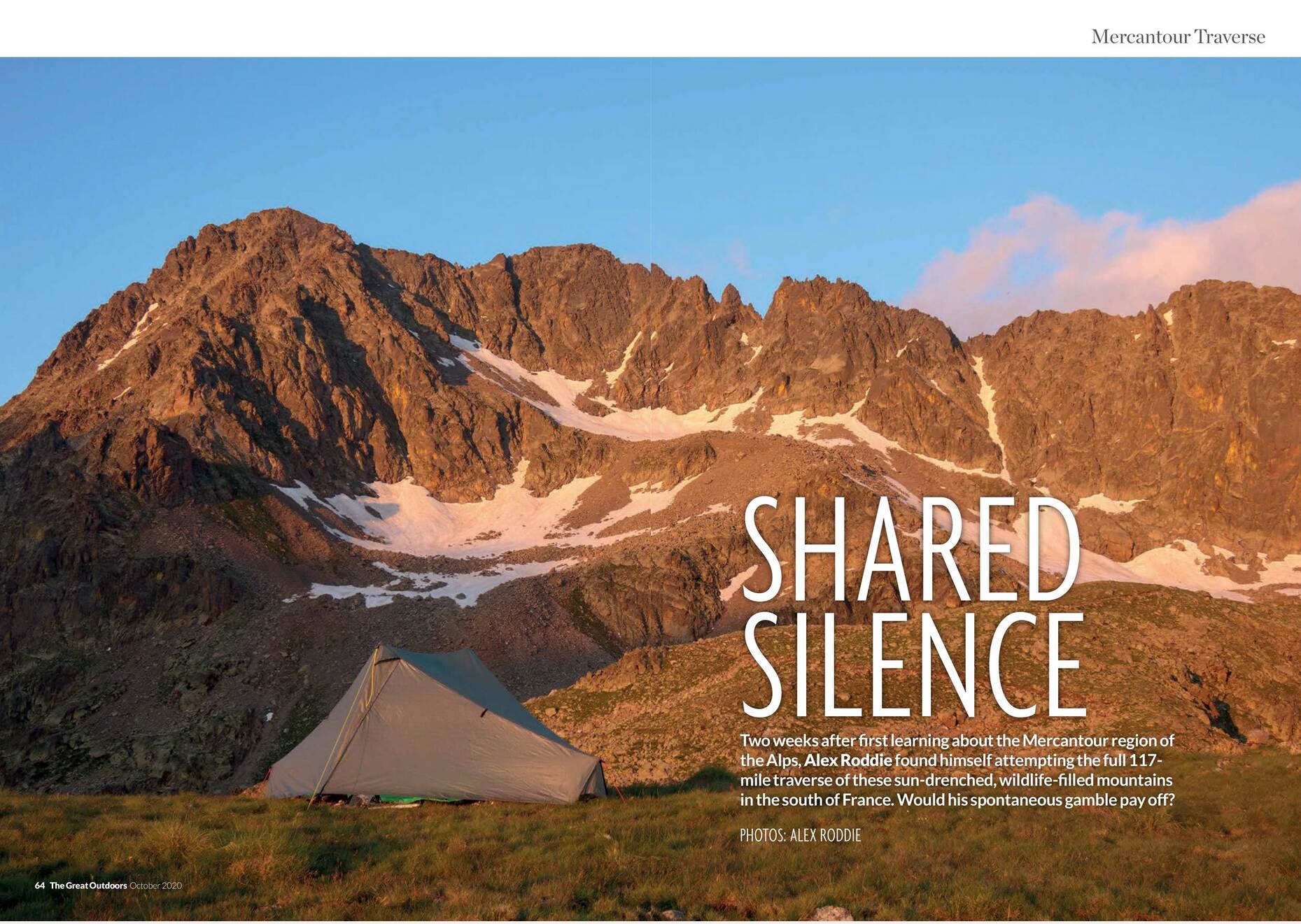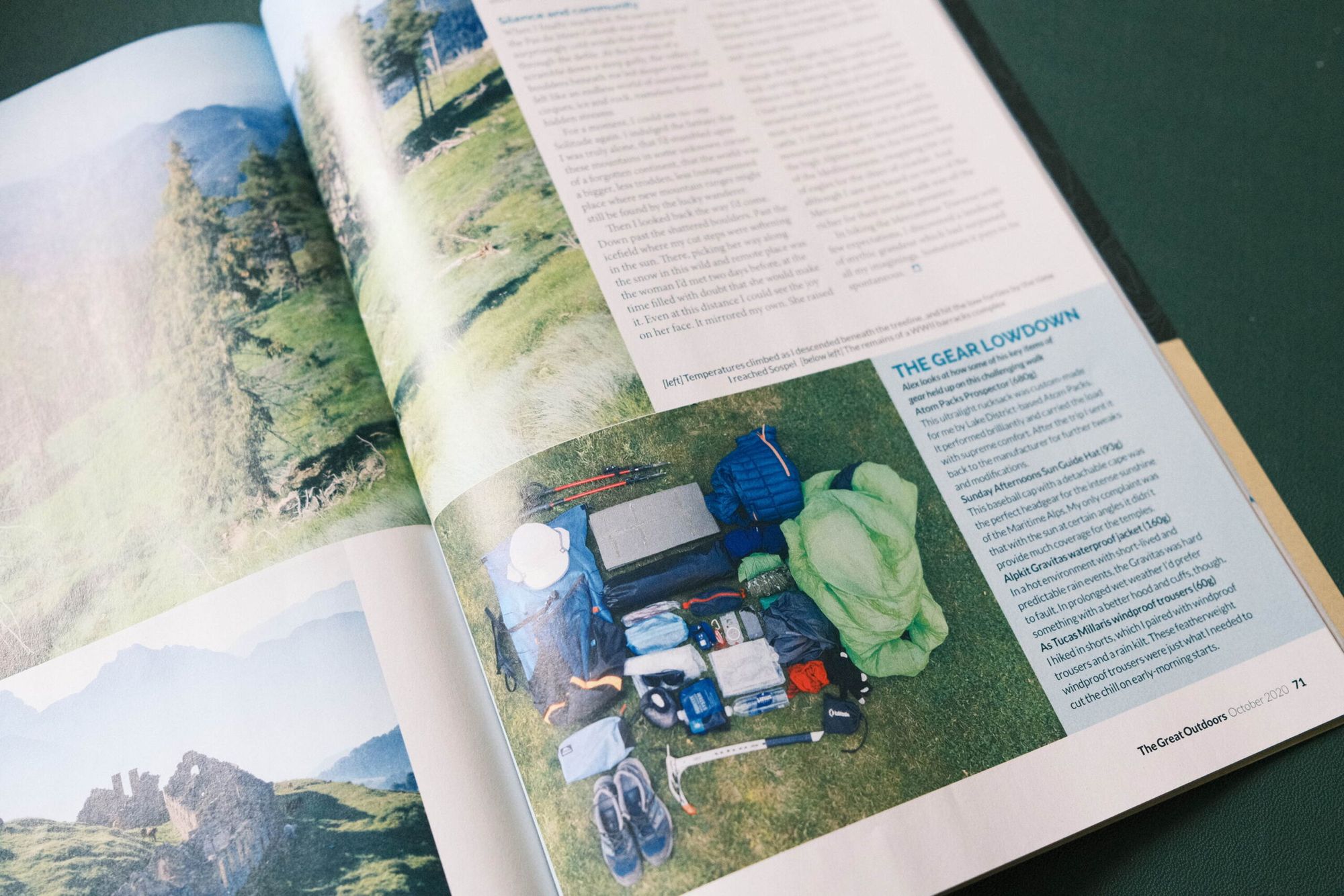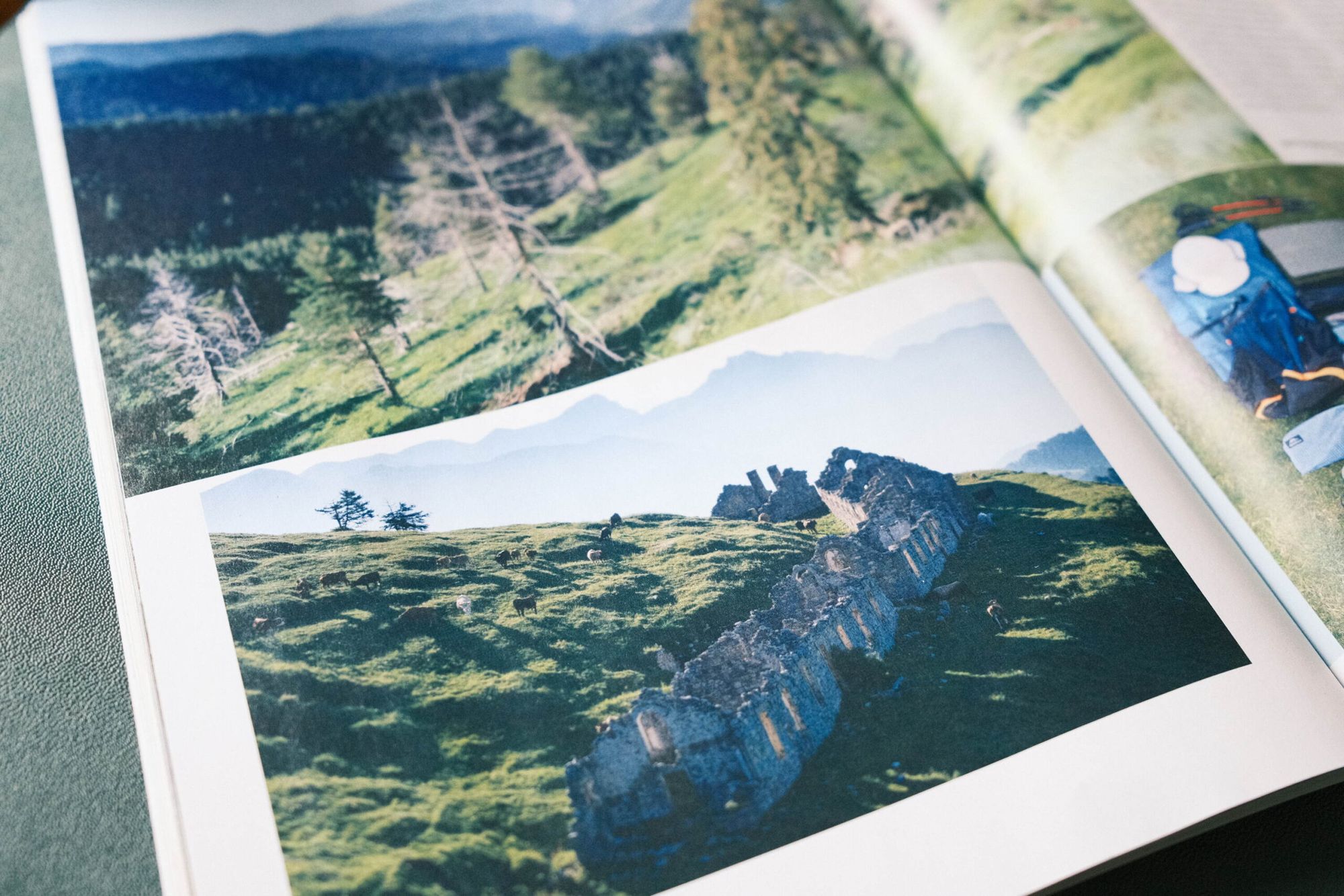 Further reading about the Mercantour Traverse
All images © Alex Roddie. All Rights Reserved. Please don't reproduce these images without permission.
If you'd like to support my writing and photography, you can buy me a coffee. Thank you!
Alex Roddie Newsletter
Join the newsletter to receive the latest updates in your inbox.
Comments