Live on YouTube with the Outdoors Station, Wed 25 November 2020 at 19.00 GMT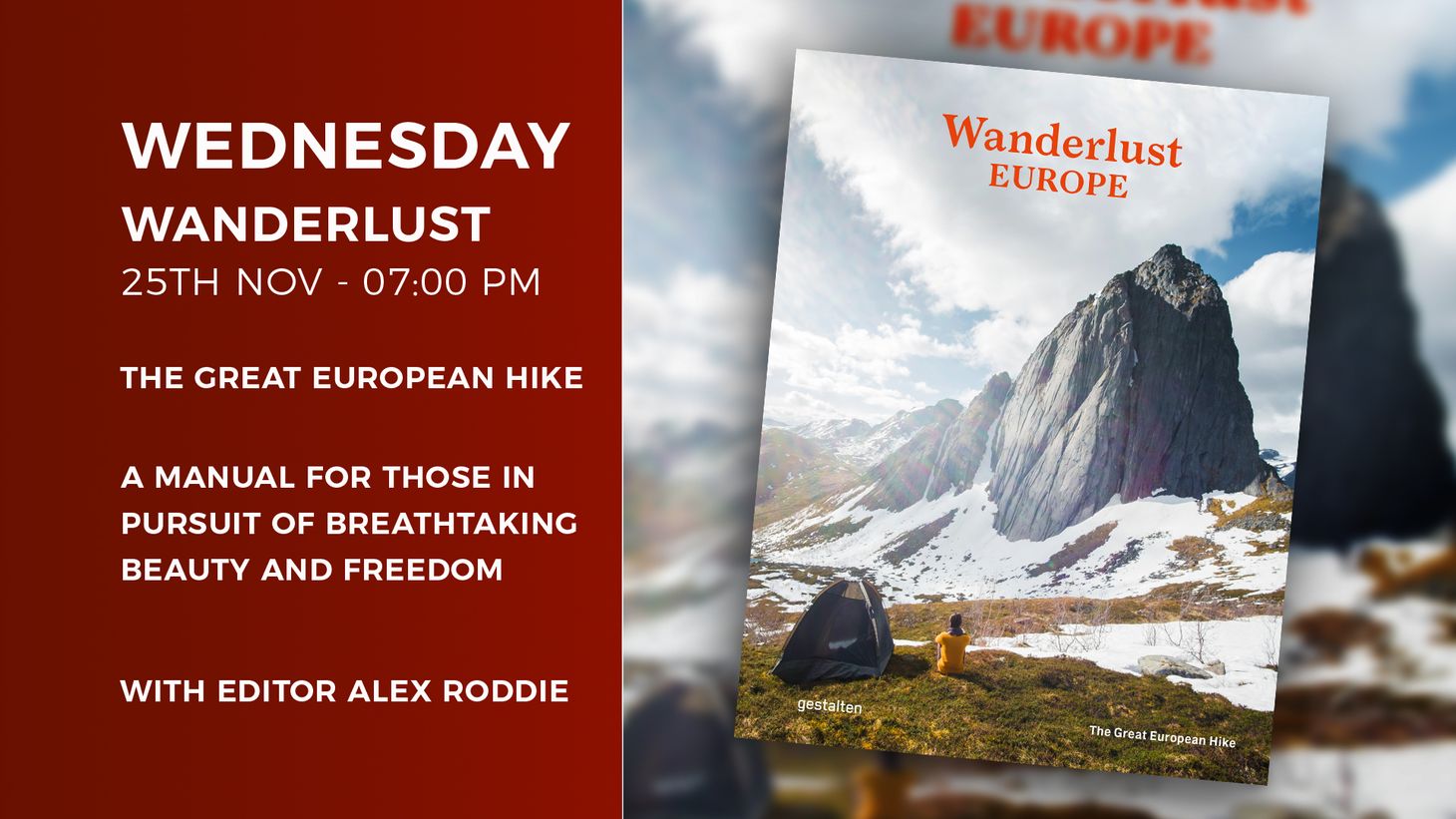 Keen to learn more about my new book, Wanderlust Europe — and have the opportunity to win a copy? Come along to my live show with the Outdoors Station on YouTube next Wednesday.
Where: YouTube (direct URL: https://youtu.be/qDk6lOoAxpc)
When: 19.00 GMT, Wednesday 25 November 2020
Cost: free
Times are strange for authors at the moment. In a normal year we'd all be doing talks and presentations out there in the real world, but Coronavirus has put an end to all that for the time being, so virtual talks are having their moment. Fortunately, Bob at the Outdoors Station has been running virtual talks in the form of podcasts and live video shows for years, and I'm thrilled that he has invited me to join him next week for his latest YouTube live stream.
If you haven't come across the Outdoors Station before, Bob has a huge back catalogue of fantastic talks from a range of interesting people in the outdoor world. I really enjoyed this week's interview with author Ben Montgomery, who has written a fascinating biography of Grandma Gatewood, legendary 1950s Appalachian Trail thru-hiker.
Next week Bob and I will be chatting about my own book itself — its genesis and writing process, researching it, and why it seems to have chimed a chord in this strange year — as well as many of the long-distance backpacking journeys I describe within, and a few stories from my experiences in the mountains. We'll also be talking about the inherent tension between environmental responsibility and promoting travel.
Perhaps most excitingly of all, there will be an opportunity to win a copy of this gorgeous book on the night. To learn more about Wanderlust Europe, see this blog post.
I don't make many public appearances, so make the most of this one!
Alex Roddie Newsletter
Join the newsletter to receive the latest updates in your inbox.
Comments