Outdoor publishing, Europe's best hiking, the camera I use in the hills, and more: in conversation on YouTube with the Outdoors Station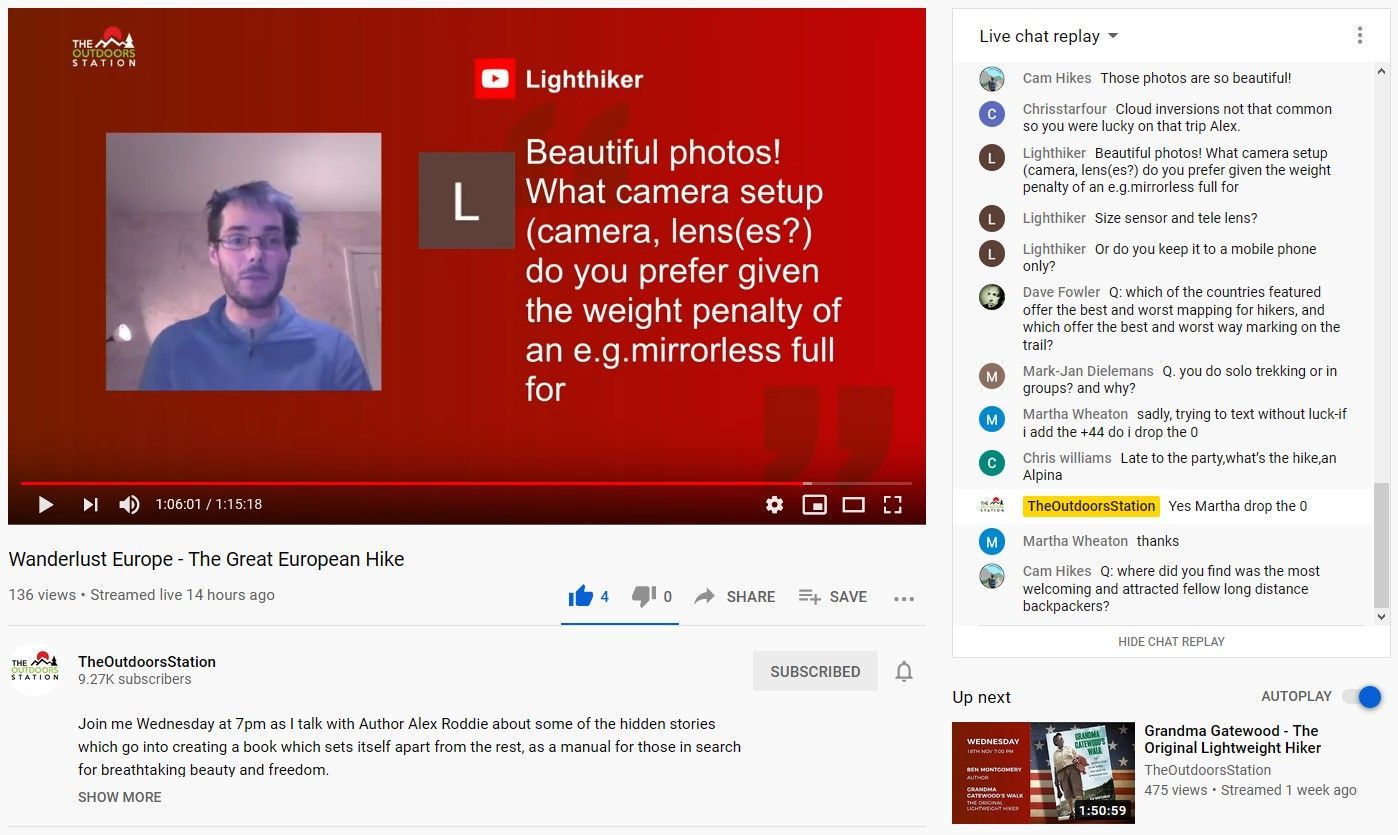 This week, it was my pleasure to chat with Bob Cartwright at the Outdoors Station live on YouTube. Here's how it went.
As I wrote in my blog post introducing the show, I don't make many public appearances. It has been over a year since my last talk and almost four years since my first appearance on the Outdoors Station podcast. A lot has changed in my life and work since then, so when my publisher gestalten asked me for ideas to help promote my new book I suggested the Outdoors Station as a prime candidate.
This was my first ever live stream event. The technical learning curve took a little getting used to, and Bob and I scheduled a brief session the evening before to talk though lighting, test out sound, and make sure everything would work correctly. I was using my laptop with its built-in microphone, while Bob's setup was considerably more advanced. Apologies for those looking for bookcase credibility; my backdrop was a simple wall.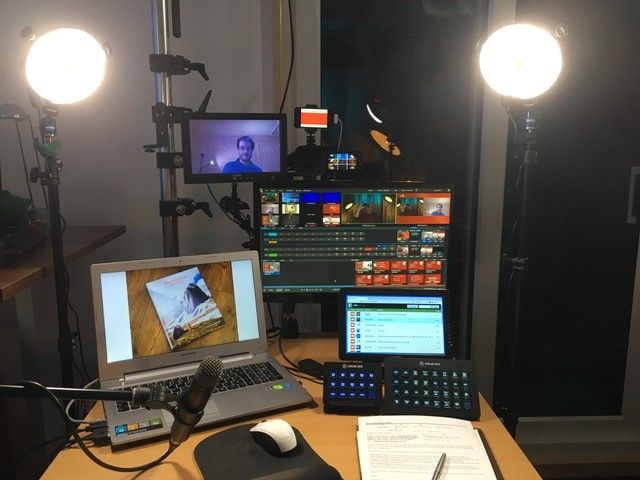 On the night, things generally went well despite a few technical hitches. For reasons unknown to either of us, my audio feed cut out entirely a couple of times (Bob had to reconnect the call on one occasion). Bob also went quiet once or twice too. Still, we got through it!
We started off the live stream by chatting about my book, Wanderlust Europe, and the writing process — collaborating with gestalten, narrowing down the list of routes, wading through a pile of guidebooks, and more. Then I moved on to trail stories from some of my favourite routes in the book: the Cape Wrath Trail, Tour of Monte Rosa, Lochaber Traverse, and Mercantour Traverse. Some of these stories are ones I've written about in my features for TGO and elsewhere (including in Wanderlust Europe itself), while others are new, including the tale of young Skye on the CWT in winter 2019. There was also a great range of questions from the audience, especially an interesting one from Lighthiker about the camera I use on the trail.
I'd like to thank Bob for inviting me back on the Outdoors Station, and as he says, let's hope it's not another four years before my next appearance! Thank you as well to everyone who watched on the night. Congratulations to the winner of the competition, who will be receiving a copy of my book as a prize direct from gestalten.
If you missed the live stream, you can watch the video in full here. You'll need to skip ahead to 9.42 minutes to avoid the ten-minute countdown intro.
Do check out theoutdoorsstation.co.uk for a wealth of other shows with many different guests stretching back to 2005.
Alex Roddie Newsletter
Join the newsletter to receive the latest updates in your inbox.
Comments