Learning to shoot slide film in 2018 with Provia 100F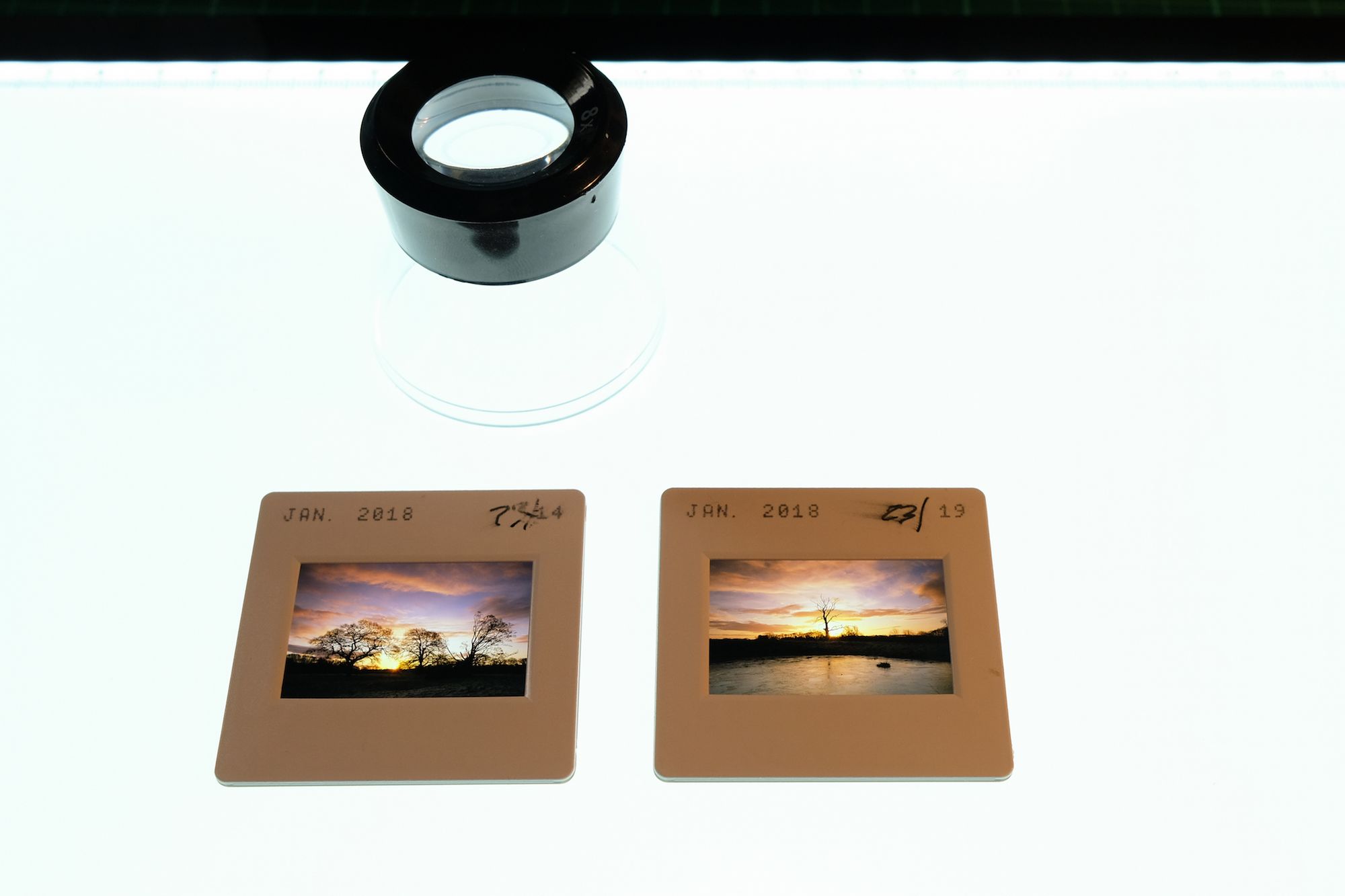 35mm film is not dead
At the start of the year I promised myself that I'd learn how to shoot slide film as a personal challenge – not necessarily for paid work, and not because it was practical, but simply because the idea appealed to me.
When I returned to photography in 2014, I went back to basics with a Pentax MX (a manual, mechanical SLR) and print negative film. I shot about 20 rolls and believe that this process improved my digital photography once I adopted Fujifilm's X-System.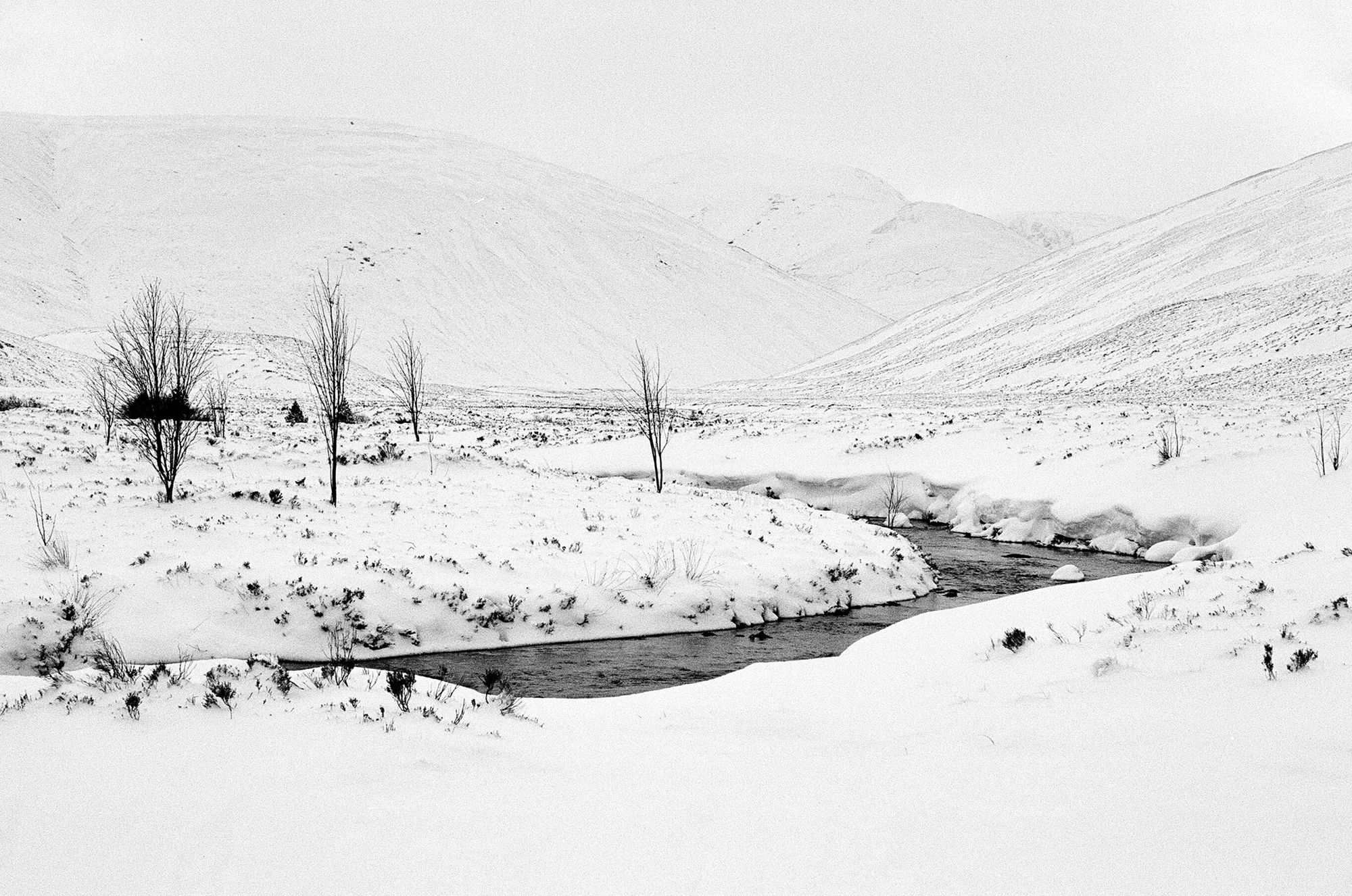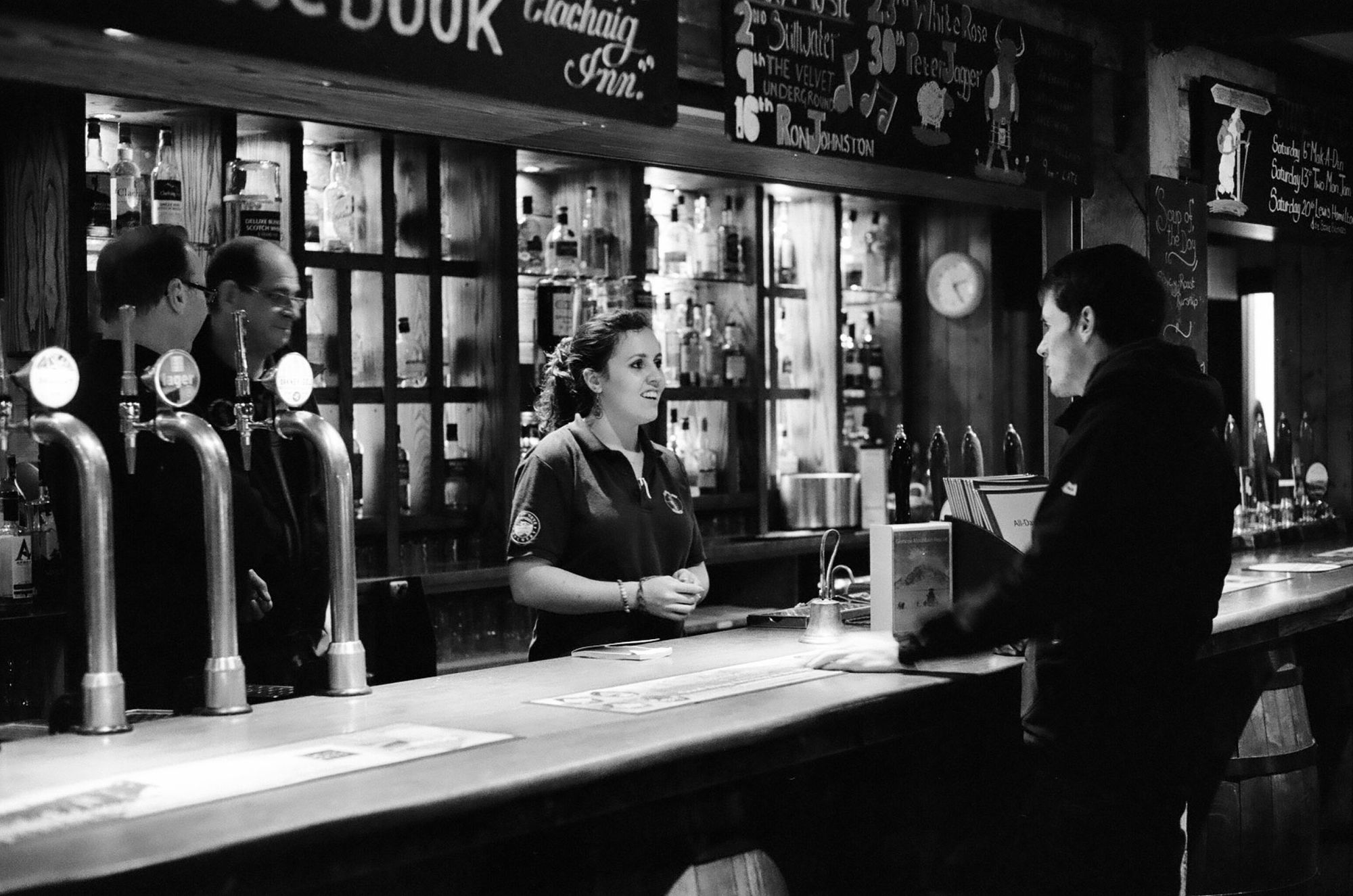 Between August 2015 and November 2017 I was a digital-only photographer and my film gear gathered dust. I'd convinced myself that returning to film was just a learning process to ground me in the basics again, and that once up to speed I wouldn't need or want to shoot any more film.
But towards the end of 2017 I started to yearn for the conceptual simplicity and creative constraints of 35mm film. This time I wanted to extend my skills and decided to try slide film.
Choosing a film
The number of available film stocks is dwindling all the time. In late 2017, these were the main options for colour 35mm transparencies in the UK:
Fujifilm Velvia 50 and 100;
Fujifilm Provia 100F;
Agfa Precisa 100.
Of these, my research indicated that Velvia can yield the best results for landscape photography, but that it can be difficult to expose effectively. The Agfa Precisa is cheaper but apparently not as good as Fuji's options. Every option is a lot more expensive than the print negative film I'm used to.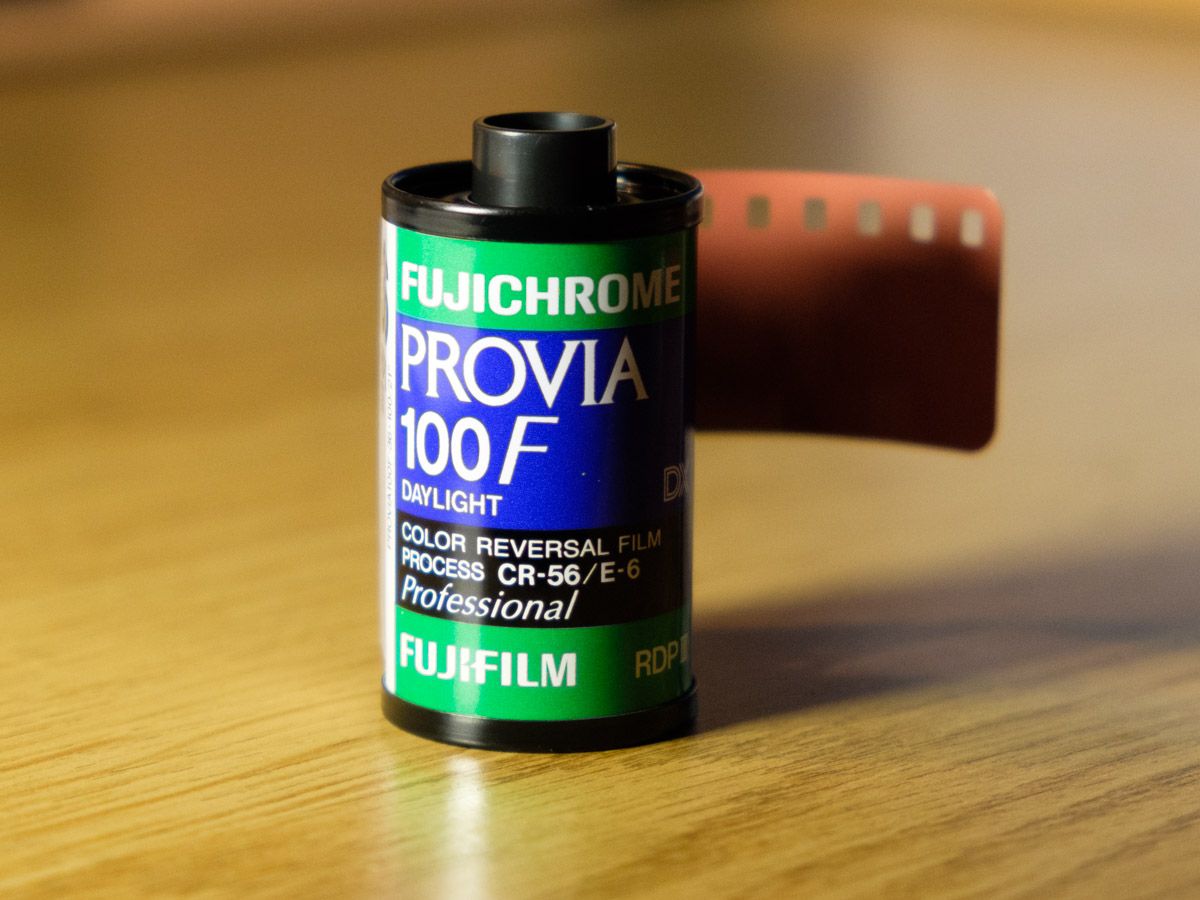 I read good things about Provia 100F: overall image quality nearly as good as Velvia 50, but twice as fast and with more subtle colours. I also read that it has slightly more exposure latitude than Velvia and is therefore more forgiving. According to my research, the only real downside is that it tends towards blue colours in shady conditions, but this can be counteracted with a warming filter.
I bought several rolls of Provia 100F and loaded up my newly serviced Pentax MX.
Shooting Provia
Please note that the Provia images reproduced here have been resized and compressed for web use.
At the moment, most of my landscape photography takes place in the Lincolnshire Wolds. Over several mornings in January I took my camera for a spin in the local countryside and photographed a number of familiar subjects.
A 100-speed film is quite slow for low light around dawn. I often had to use a tripod – the Pentax MX suffers from mirror slap at slow shutter speeds, and can't really be used handheld slower than 1/60. I also used a basic set of Cokin grad filters. These were especially important when shooting high-contrast sunrise scenes.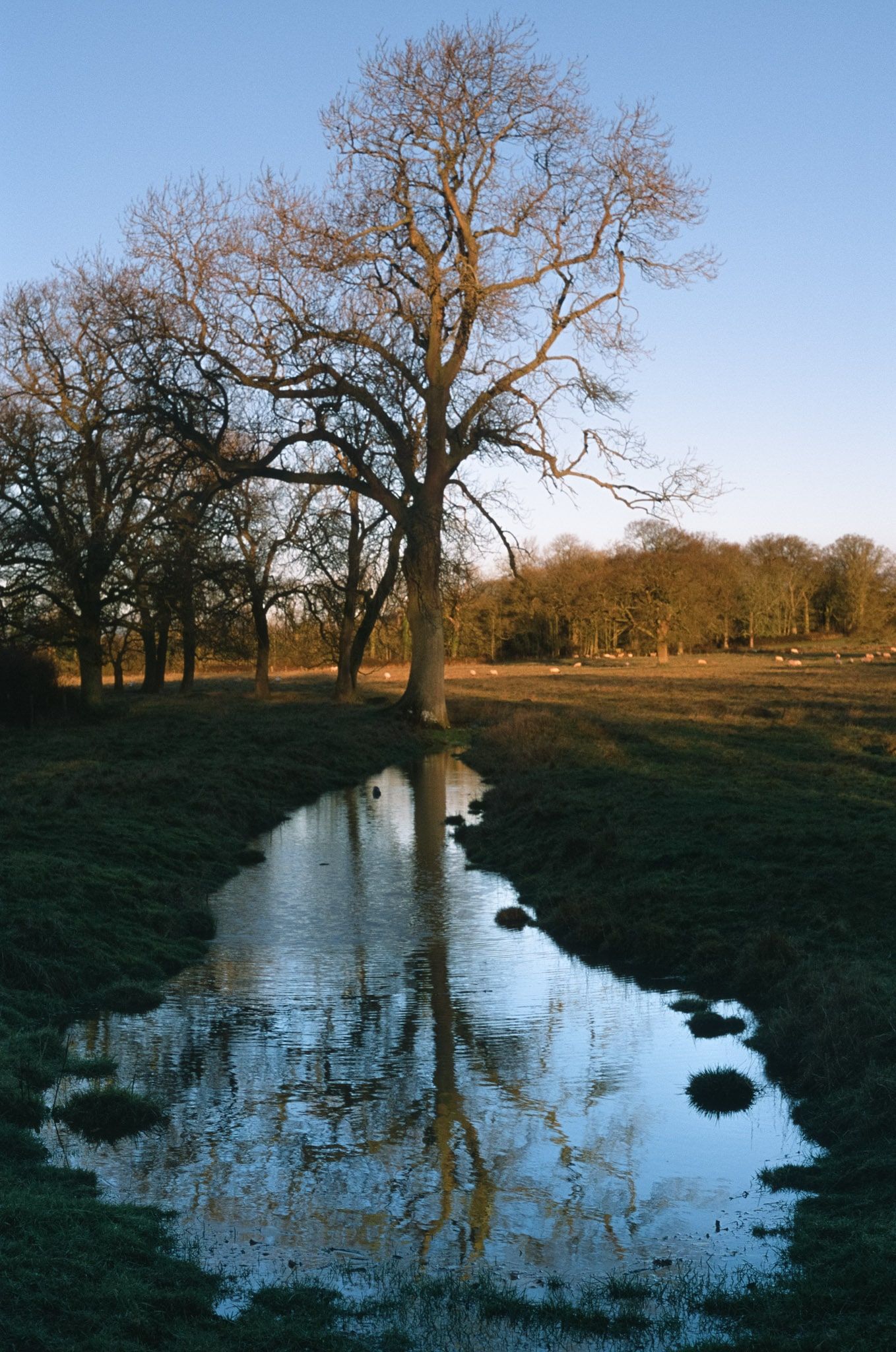 With my digital setup, I'd think nothing of bumping ISO up to 800 or 1600. I wouldn't bother with grad filters either. I've got into the habit of using virtual grads in Lightroom – the raw files generated by my X-Pro2 have more than enough latitude for this in almost all circumstances. Slide film is a lot less forgiving, however.
My Pentax MX has a centre-weighted average meter. I considered using my X-Pro2 as a spot meter, but to be honest I didn't find any circumstances where this might be required. I exposed cautiously, careful to avoid blowing out any highlights, and bracketed several shots.
Once I'd finished the roll, I shipped it off to AG Photo Lab in Birmingham with instructions to develop, mount slides, and scan at 30MP.1
The results
I waited twelve days for my slides to come back, which is within the time estimate for this service from AG Photo Lab. One of the reasons I love film is the wait, the anticipation, between finishing the roll and receiving finished pictures. I find that it helps me view the images with greater objectivity, as there is more distance between the moment of shooting and seeing the finished result. This wait – combined with the price I've paid for the processing and scanning – also helps me value the images when I receive them.
The slides arrived mounted, in a slide box, together with a CD of scans.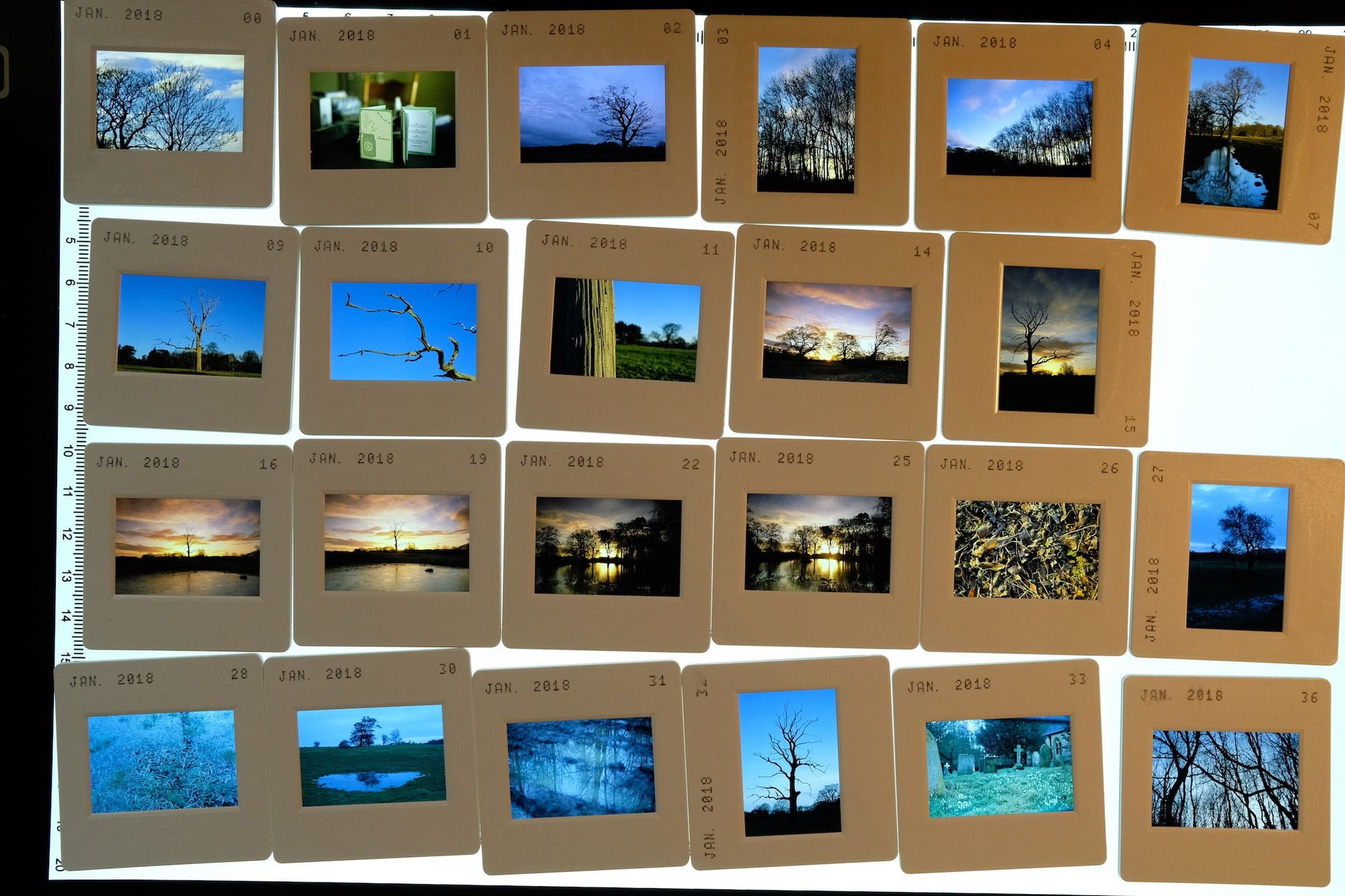 Usually, when receiving developed film back from the lab, my first step is to load up the CD and look at the scans. This time I switched on my light table and viewed the slides first, reviewing and making selects with the physical pictures.
The experience wasn't quite like print negative film. Because the images are right there in true colour, my mind treated the slides as the real deal. Looking at them with my loupe on the light table was pure magic. I have of course looked at negatives on the light table too, but with negative film my mind treats the scan as the 'real' image and the negative as a mere blueprint (I've used digital cameras more than film, after all).
Selecting my keeper images by physically looking at and shuffling around slides was very satisfying and tactile. I was very pleased with both the colours and overall image quality.
To my surprise, I hadn't overexposed any images – if anything I'd been a bit too cautious with exposure in some cases, as a couple were slightly underexposed. For images where I'd bracketed for safety, the first shot was the best in most cases. I noticed that some images with open shade did indeed come out slightly blue, even when using the warming filter.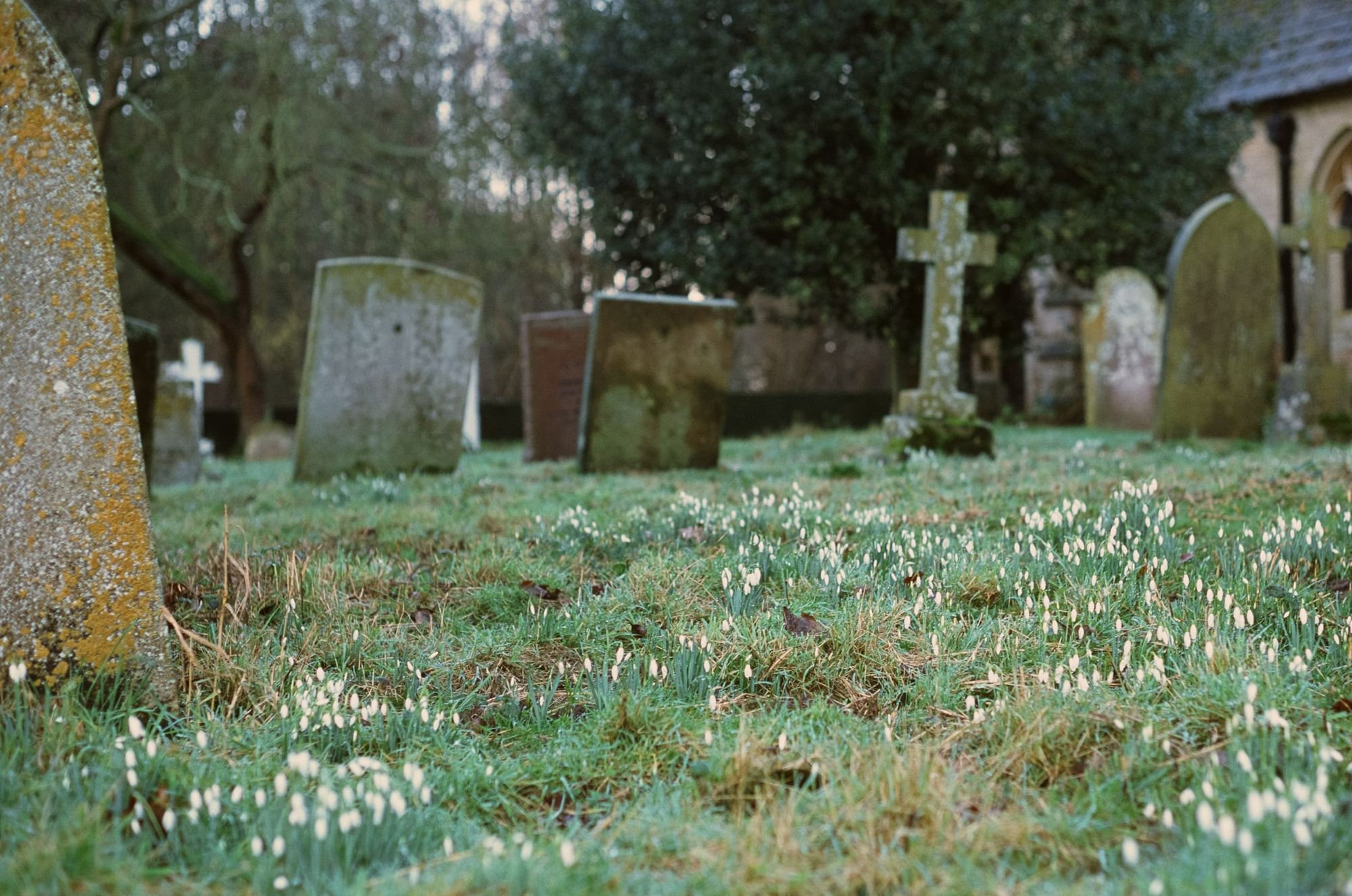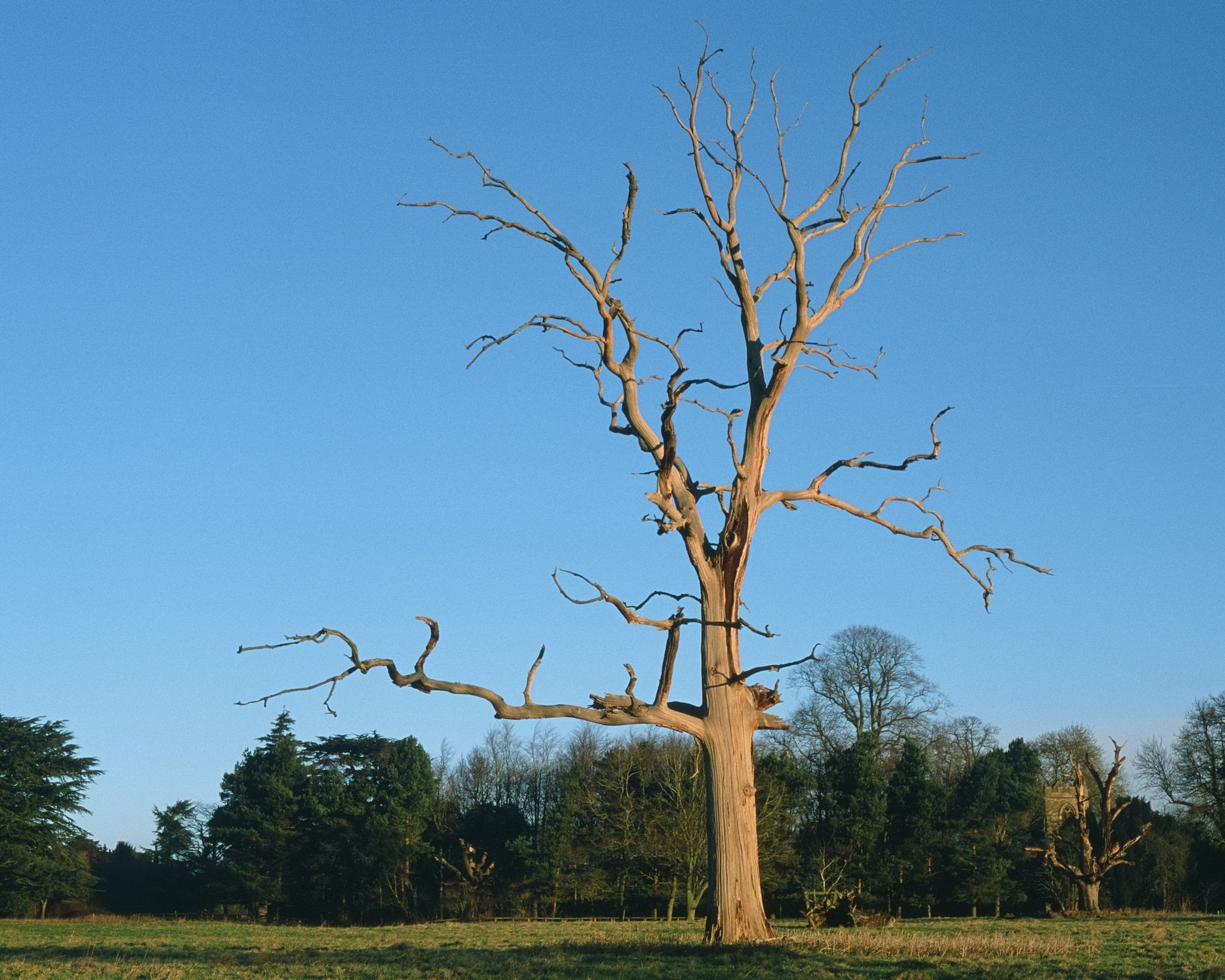 Only once I was happy with my selection of keepers did I load up the CD and look at the scans.
Scan quality was also very good: the colours very true to life, lots of fine detail. I noticed some of the shadow detail visible in the transparencies didn't come through in the scans. Once loaded up into Lightroom, I tweaked and cropped some of the images to taste – especially nudging shadows up a little bit – but otherwise I did not edit heavily.
I'm pleased with the results and have learned a lot about how to use Provia already. Out of my roll of 36 images, one or two are amongst the best I've captured at the location. I consider one in particular to be my finest expression of that subject.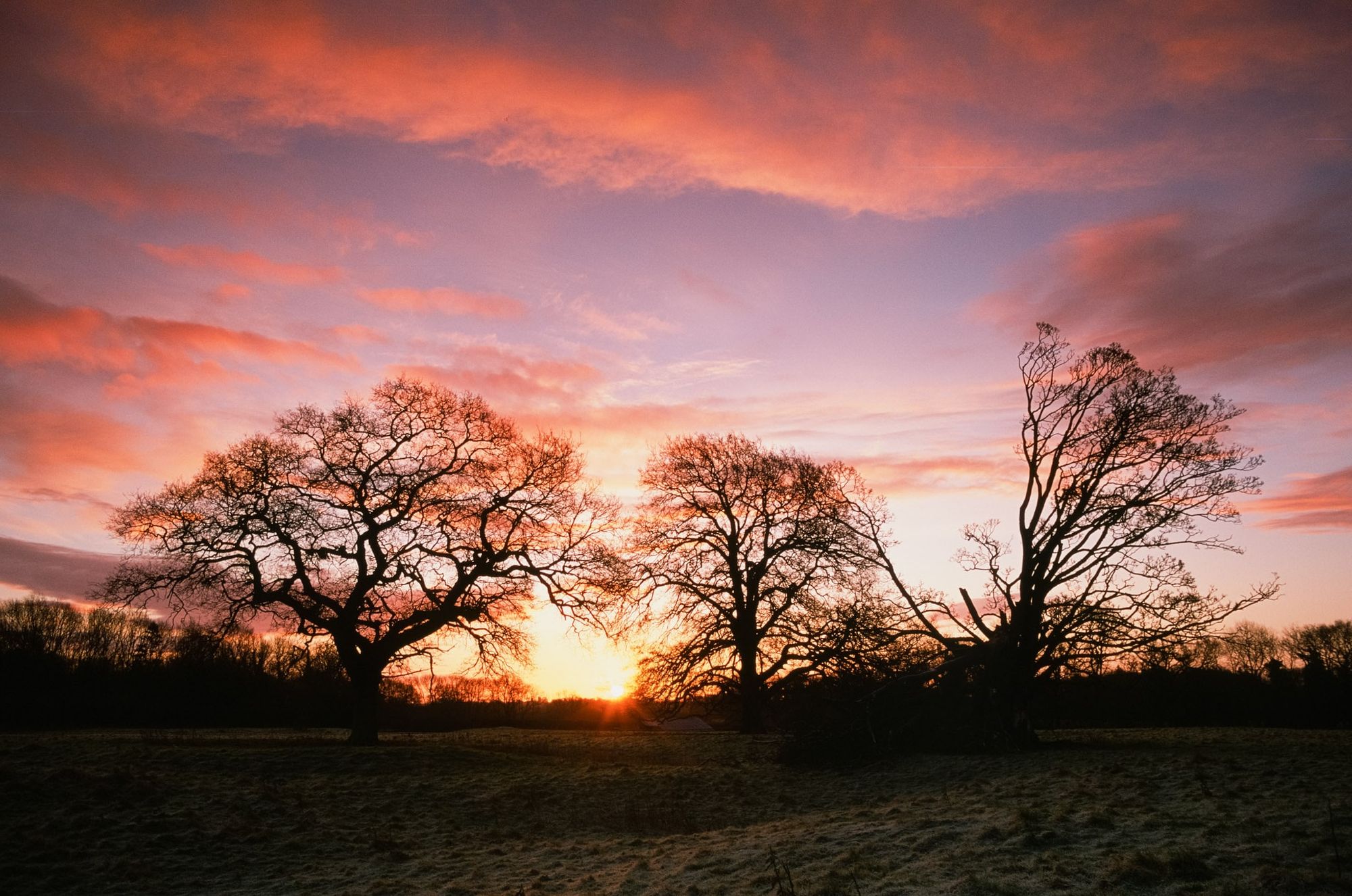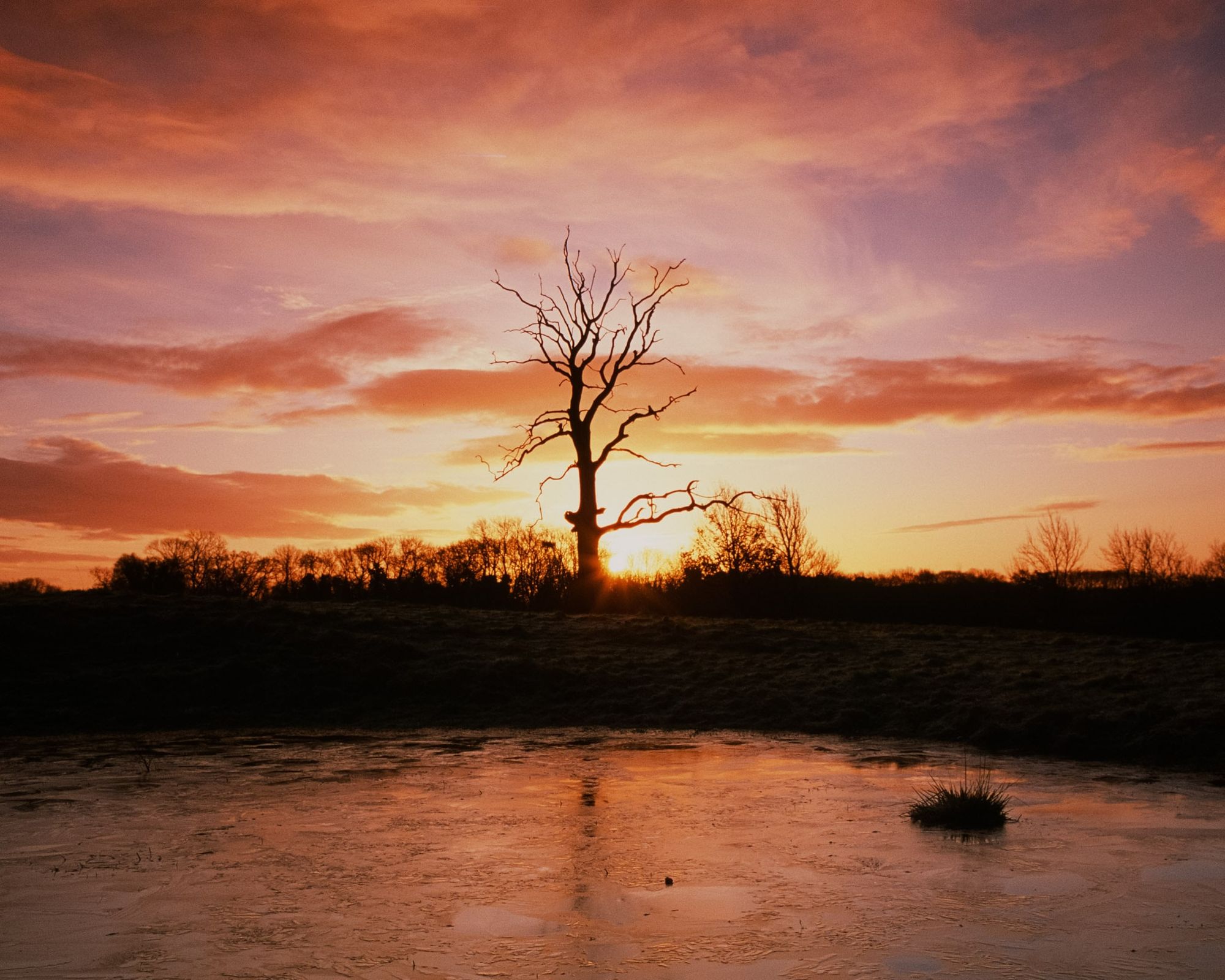 I have no intention of using film for professional work (although these 30MP scans are good enough for a double-page magazine spread). When it comes to film, I'm not interested in technically perfect image quality. This is about using a medium I enjoy for my personal images, learning new skills, capturing emotion with pictures.
I have four more rolls of Provia 100F and a roll of Velvia 50 in the freezer. I'm looking forward to creating more images with this uniquely satisfying and beautiful medium.
All images © Alex Roddie 2015-2018. Please don't reproduce these images without permission.
---
I have used AG Photo Lab for all my processing and scanning since 2014, and am very happy with the service they provide. ↩
Alex Roddie Newsletter
Join the newsletter to receive the latest updates in your inbox.
Comments