The Poet, embracing infinity
Yesterday, I succeeded in creating an image I've been visualising for several years.
Since 2014, I've been fascinated by a local landmark that makes an excellent photographic subject. It's a magnificent dead tree, a skeleton monument isolated in the middle of the Gunby parkland. Over the years I have photographed it many times, from banal snapshots to more considered compositions. I came to know this tree as 'the Poet' due to its remarkable breadth of emotion and artistic possibility.
Since January 2017, I have walked past the Poet every morning, which has opened up new photographic opportunities – and also made me more discerning. I've been gradually building up a portfolio of images, but one composition eluded me: the Poet embracing the Milky Way.
It isn't an easy shot to achieve. The Milky Way is only positioned between the tree's arms at certain times of year. Weather, light pollution and lack of opportunity in the darker hours all conspire against getting the shot too.
I finally sensed my chance yesterday evening. I'd missed the golden hour (my plan had been to photograph the autumn colours) so instead decided to stick around and wait for twilight to fade. I knew where I'd need to place my tripod but for a while I stalked around the base of the tree, trying different compositions and gradually increasing shutter speed as the light died.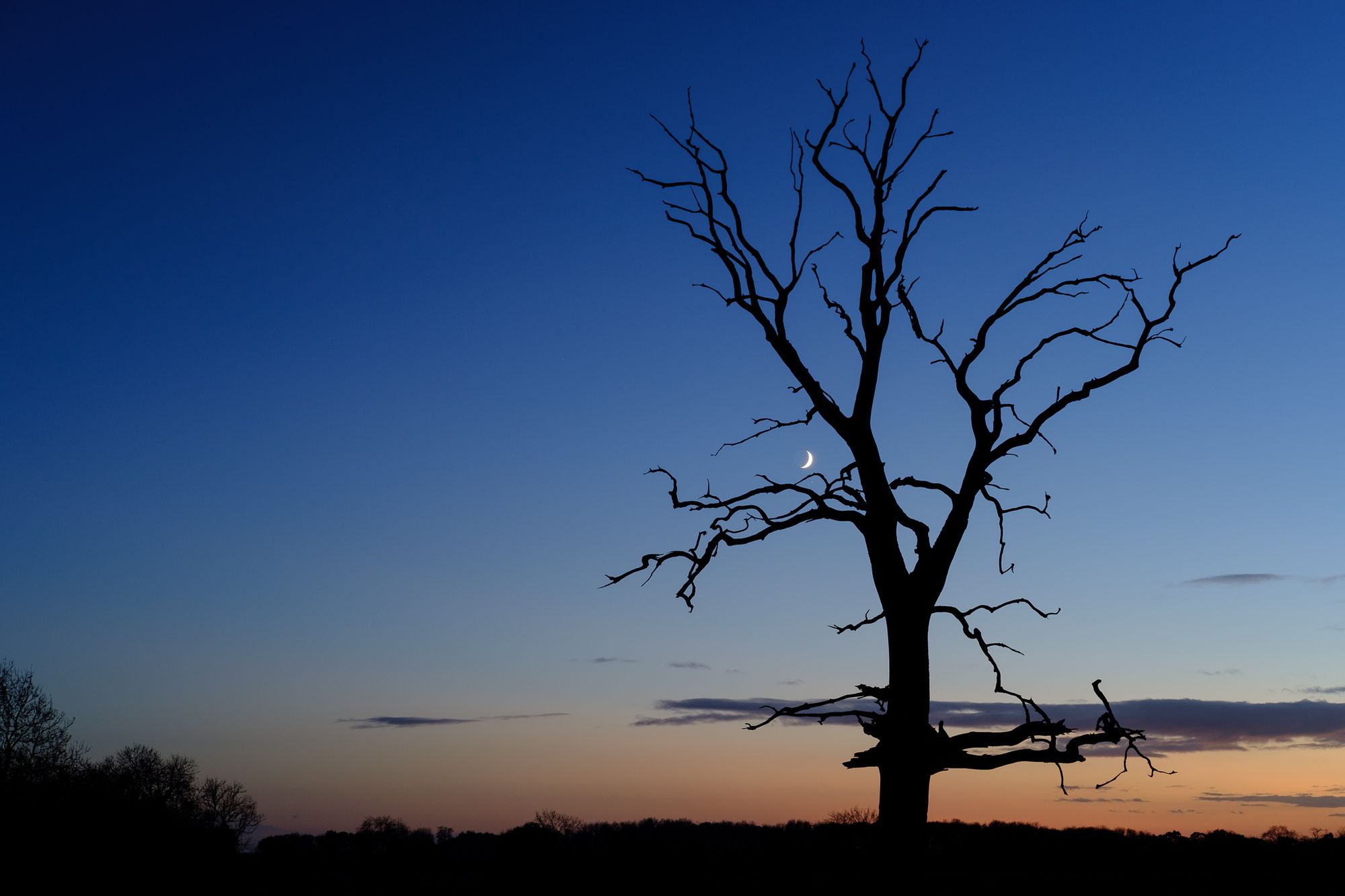 I waited for an hour of silence, just me and the Poet: no music over headphones, no internet in the palm of my hand, no external stimuli beyond the sights and sounds of the night. A sliver of a moon flickered through haze close to the horizon. As always when I seek silence, time relaxed back to its proper dimensions and my attention became tuned to the natural wonders around me. Above, the Poet dreamed: a complex jigsaw-cut shape against the firmament.
I positioned my camera and made three exposures. Despite experimenting with light painting, the image I prefer is lit only by the incredibly faint lingering glow of sunset. The Milky Way is bright and clear as the Poet embraces infinity.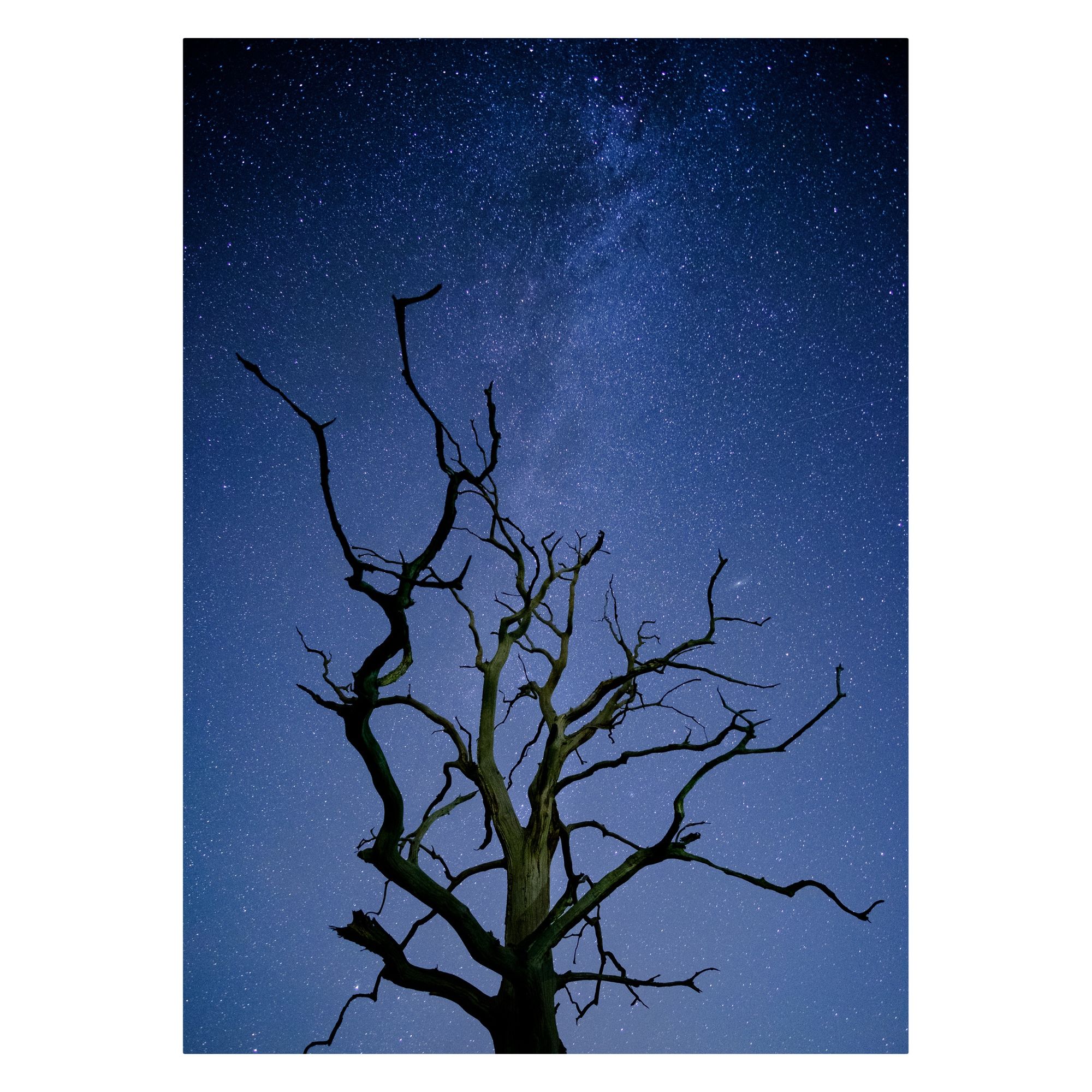 Technical notes
Camera: Fujifilm X-T2
Lens: Samyang 12mm f/2
Exposure: 25 seconds at f/2, ISO 4000
Processing: minor adjustments in Lightroom (processed from raw)
Alex Roddie Newsletter
Join the newsletter to receive the latest updates in your inbox.
Comments